March 3, 2022
When Do You Start Paying Mortgage On Off The Plan Property?
When purchasing an off-the-plan or new-build property, your home loan requirements differ from those of a previously owned property or a completed brand new property.
It's a unique way to buy a property as you purchase based on floorplan and render images, and then you wait for it to be built.
One significant advantage of buying off the plan is that you can make a very small deposit, sometimes as little as $1,000. You will then have years to repay the loan. Isn't that fantastic?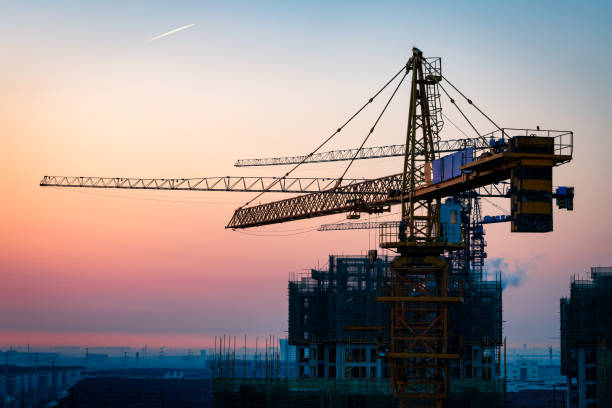 What is off-the-plan property?
Purchasing a house, apartment, or townhouse 'off-the-plan' involves entering into a contract to purchase a property that has yet to be built or is still under construction, based on the building plans and designs.
It can be a more affordable option, particularly for young people looking to get into the property market and those looking to buy in more expensive suburbs.
Buying off the plan – From deposit to Settlement
Paying your deposit and signing the contract
Once you have found a property that you love, you will make an offer to the seller and put down a holding deposit to show your interest and take the property off the market. Once the seller accepts your offer, a contract will be prepared that outline your property information, your obligations regarding payments and the developer's obligations to you.
The process for buying off the plan starts when you sign the contract and put down your deposit. Normally, you will be required to pay a minimum of 5% of the property value as a deposit.
Under some circumstances, some off the plan developer will let you secure your property with only your holding deposit or a part of your deposit, with the remainder to be paid at completion. This will give you additional time to save money before moving into your new home.
Your home under constructed
After you've exchanged contracts and paid your deposit, you'll have more time to save money for your new home while it's being built.
Depending on your development, the length of the construction period may vary. Construction may take some time to begin as the developers work to obtain the necessary approvals, hire contractors, and get everything in place before they begin.
Your sales agent will keep you updated on each construction milestone, and you will be given an estimated settlement date when the construction period is complete. As a result, it's a good idea to get your finances in order at this point, as it will give you time to prepare for your settlement.
Pre – Settlement & Valuations
About 2-3 weeks prior to the actual completion of the development, you should seek finance for the remaining balance when the property reaches the pre-settlement stage.
At this stage, the bank or your mortgage broker will organise a valuer to conduct a formal property valuation before granting you your loan. They will consider a variety of factors such as location, floorplans and inclusions, and the overall condition of your property.
This is because when a bank lends you money to buy a new home, the property itself serves as security for a loan. In the event that you fail to make your payments, the bank has the right to sell the property to pay back its losses.
Because your property hasn't been finished, the valuation will be done "as if" it is (generally known as On Completion valuation, or As If Complete valuation). The valuer will assess the property's value in the current selling environment, not taking into consideration any rise or fall in the property market.
At this point, you can also conduct a pre-settlement inspection to ensure that everything about your property is in accordance with your contract.
Settlement
If you are buying a completed or off the plan property, the settlement means the day you get your keys. If you have a house and land package, the settlement will be the day you own the land, before the building can commence. After you settle on your new home, your repayment starts.
At this step, the remainder of the property price and stamp duty is due, and the bank will release this portion from your approved loan amount. On the settlement day, your solicitor will meet with your mortgage lender and your seller's representative to complete the documentation transfer. Your property mortgage will be registered against the property title.
When everything is settled, all documents will be completed and lodged directly with the land registration office, and you will become the legal owner of the property.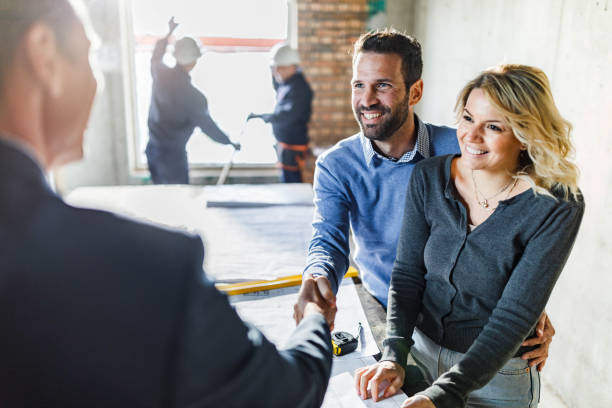 Why do you save more money buying off the plan?
As little as a 5% deposit is usually required to secure property off the plan. The extended settlement period may provide you with additional breathing room to save up for the outstanding mortgage balance.
In addition, in New South Wales, stamp duty on this type of purchase agreement can be delayed for 12 months after the agreement's date, giving you more time to save.
The government is also making it more appealing for people to purchase off the plan. First Home Buyers in NSW will be able to purchase a new home with a 5% down payment. Under the First Home Loan Deposit Scheme, first home buyers can also get a $10,000 if they buy a home that is 'newly built, purchased off the plan, or sustainably renovated.'
If this is an investment property, you can take advantage of numerous tax deductions, including depreciation. This enables you to calculate and deduct any value loss due to market depreciation from your tax bill.
This can lower the ongoing costs of property ownership and allow you to expand your property portfolio more quickly.
Another factor to consider is that prices are usually fixed rather than negotiable in the current rising property market. As a result, buying off-the-plan may be a more appealing option than attending an auction and worrying about what offers another buyer might make.
Securing a Loan for an Off the plan property
According to Bill Nikolouzakis, chief executive of iBuyNew Group, the most important factor in securing a loan for off the plan purchase is to choose a property where the bank's valuation matches the purchase price.
This is also the biggest risk when you are funding for an off the plan purchase.
Loan-to-Value Requirements
When your property valuation price is lower than your purchase price, you might have trouble borrowing the amount you want or the bank might need additional security before approving your loan.
Some lenders might also cap loans for off the plan property at 80%, and you will need to 'tip in' the difference from your own budget.
Therefore, even when you are confident that your property will increase in value, you should still keep a buffer just in case.
Deposit for Off-the-plan
If you go with the minimum 5% deposit price, your deposit might not be enough at the time of settlement if your property valuation falls short.
Therefore, to avoid this situation, you need to budget a financial buffer for a potential valuation shortfall, generally another 5 – 10% of the purchase price. However, given you have more time before the construction is complete when buying off the plan, this another 5% is totally feasible.
It's also good to know that if a valuation does come in short, you can choose to order another valuation to find a valuer who understands the value proposition of the specific property, so that you may be able to avoid a shortfall.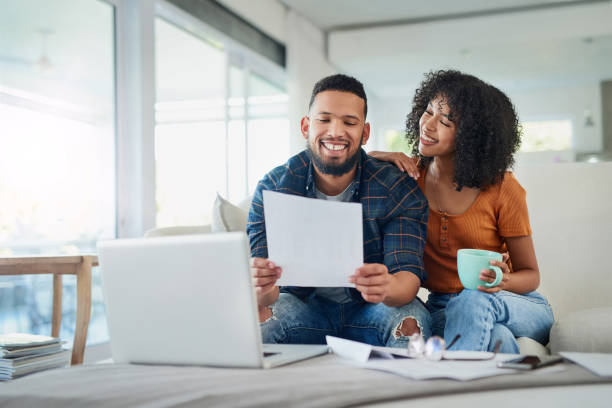 Conclusion
It's good to note that your mortgage repayments will not start until settlement – the date when the property is yours to enjoy! This means that when buying off the plan, you will have more time to save for your deposit and end up reducing your total loan amount.
While buying off the plan can seem complicated, engaging a team of experts and doing your research will give you a better chance of success.
At Liviti, we bring together years of experience in new and off the plan property. Find out everything you need to know about buying off the plan or check out all off the plan options that are available on the market.