February 15, 2022
Apartment Buyers Checklist
Today's changing lifestyles are a factor in what potential buyers and investors are after. The ideal property was a stand-alone house on a quarter acreage from the start of time. Still, the never-ending price wars have made it much harder to purchase the right property, and it isn't very encouraging for first home buyers to build a property portfolio.
Most buyers don't understand that buying an apartment can make a fantastic alternative to first home buyers or even an investment, with low maintenance fees and lower upfront costs to purchase an apartment than a house.
If you're ready to live the apartment lifestyle, then it is time to go over the official apartment checklist. Lucky for you, we've created one so you don't have to with everything you should consider (even some you may not have thought of) before choosing one!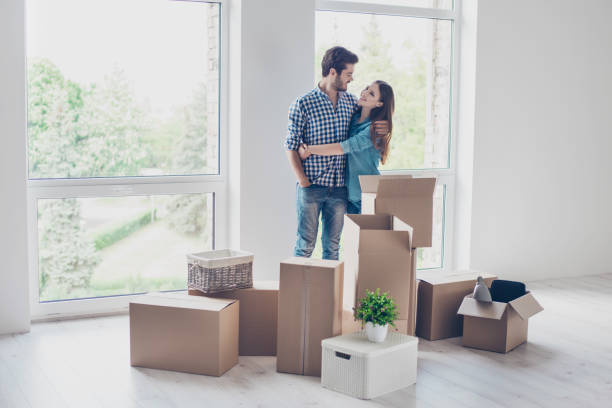 Financial situation (You)
The most crucial step is being aware of your financial situation and personal circumstances.
Make sure you ask yourself these questions:
How much do I have saved in my bank account?
How much can I afford to spend on an apartment?
How much deposit do I need?
What is my borrowing power?
Do I have extra savings for annual owners corporation fees like a maintenance fund?
What are the annual fees like?
Speaking to a bank or broker can make this a lot easier for you as they can provide the proper guidance on answering these questions and knowing how much you can borrow with your income.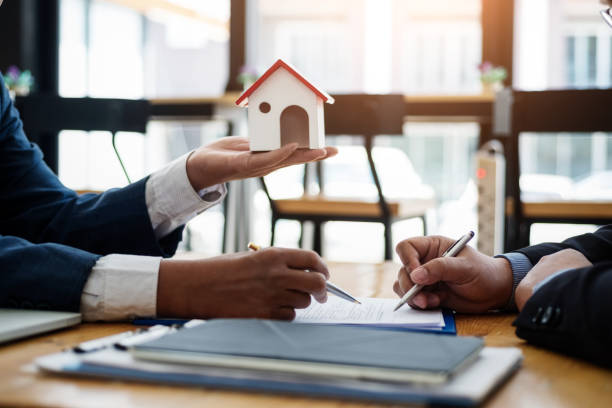 Internal
Before making any final decisions on the apartment itself, there are many considerations to make.
What is the internal storage space like?
Think about storage and where you might place all of your things. How much can you put in the linen cupboard? In the wardrobe? What about laundry space? If your belongings don't fit in the apartment, maybe the apartment isn't a right fit for you.
What is the car parking situation?
If you have a car or are thinking about buying one, parking is something to think about. Some apartment complexes have a private car park, whether at ground level or underground, depending on its size. Another thing to look out for is whether or not there is designated parking. Is there a car parking space allocated to you, or is it first-in, first-served? Security and convenience play a big part in choosing an apartment that is right for you. Believe it or not, the parking situations of apartment complexes are a significant factor in this area.
What is the noise situation like at different times of the day?
During your building inspection, odours, light and air levels can be major red flags, but noise is the one to look out for the most. Are the noise levels acceptable for you at all times of the day?
Think about all areas of the building, from your neighbours to the neighbourhood
Are there young children living nearby?
Is the apartment building on a busy street?
Do any neighbours play an instrument they like to practice loudly?
This might take several visits to find out at differing times of the day, but it is a great idea to gauge whether you will be able to live comfortably with the noise levels.
What is the waste disposal situation?
You may think, "surely there isn't that much thought that needs to go into the waste disposal situation?" But there is, and it is often ignored. Feel free to ask questions about it like is there a communal rubbish area? Is there a garbage shoot on each level, or do I need to take it down myself? Who is responsible for ensuring all the bins are put out for collection, emptied and kept clean?
Ask yourself, does the apartment have a pleasant feel and suitable layout?
The layout of the apartment needs to be practical enough for your lifestyle. Is it spacious enough for you, or do the shape and layout create wasted space? Is it north-facing, and how important is this for you? After all, this will be where you spend the majority of your time, so ensuring it is a comfortable space to live in is crucial when choosing the suitable apartment for you.
What are the security features of the apartment and the complex?
As mentioned before, the security features are vital considerations that you should be aware of when you buy an apartment. Ask your real estate agent or property consultant about what precautions are being made to ensure the safety of the residents in the building. Where are the security cameras, and how many are there? Does the property have working sprinklers and smoke alarms installed? Is there an intercom system upon entry? Is the neighbourhood safe?
Am I happy with the inclusions, appliances and finishes?
When buying an apartment, make sure you're aware of any inclusions and appliances. Is there a pool or a gym? What do you need to buy yourself? Does each apartment include kitchen appliances? What is the aircon situation like? Are there any features that are deal breakers for you? For example, is it absolutely necessary that you have a built-in-robe? Are the finishes to your liking – look at the flooring, the benches etc.?
Is there a balcony or deck?
Ask yourself whether this is a requirement for you and consider your safety surrounding having one. Firstly, is it a private balcony/deck? Is it easy to get to externally, making it a safety concern? What is the view like?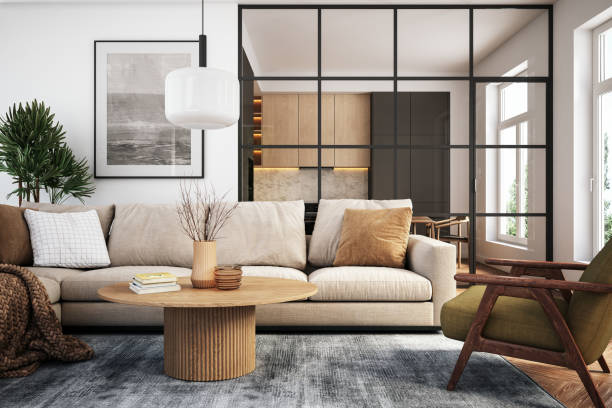 External (What they have to offer)
Location is a crucial factor in comparing apartment buildings for your own enjoyment, capital growth etc., and there are multiple components to consider in this process.
What are the nearby facilities and amenities?
Is the apartment complex within close proximity to public transport options? Consider the places you visit daily and whether they are conveniently placed nearby or how far you would need to travel to get there. What is within walking distance? Are there any nearby facilities like the shops, or the gym? How far would I need to travel to get to work? Are there any hospitals or health care facilities within close proximity? Think about public places like schools, restaurants and bars and how they might impact the safety of the area and the noise pollution they may generate.
What is the location like?
Look at the surroundings of the apartment block, as these can heavily impact your final decision.
Are there other apartments, houses, shops, businesses surrounding the complex?
Is it on a busy road?
Is it located in a safe neighbourhood?
What is the lifestyle of the area like?
Is there any nightlife in the area?
What are the neighbours like?
Think internally and externally. What is the neighbourhood situation like? Are people friendly, and is it safe? Also, you really don't want to be stuck in a building with people you don't get along with, or who might cause constant trouble for you, so it is important to be aware of certain things about them. What are they like? Are they the same age? What is the community like? Do they have similar interests to you? Careful consideration of these questions makes for a more pleasant and easy apartment living experience.
Research whether the sale price compares well in today's market (property value)
Once you have considered the quality, inclusions and finishes, conduct your own research on other apartments in the area and the market and check to see if your apartment is reasonably priced in comparison. Is it reasonable, or should you look at others?
What are the vacancy rates and short stay accommodation?
Both short stay accommodation and vacancy rates can significantly impact the environment and community of the complex. Often noise and security can be a big concern, so it is important to be aware of these rates of the building as a buyer.
Are the apartments neat & tidy? Are they well looked after?
Look out for any repairs and complaints that are made as well as how often they occur. Your apartment complex should be well taken care of by and speed at which building management responds to such concerns and issues can avoid future problems for you.
Are there any future developments in the area?
Talk with your real estate agent or property consultant about any plans for future development in the area, as this can negatively affect your lifestyle and comfort.
Ask them:
 If any developments are planned in the vicinity of the unit, could they affect value? Could they change the character of the area?
Could traffic be impacted?
Could this development affect capital growth?
Are there any upgrades planned for the building? Who is responsible for the upgrades?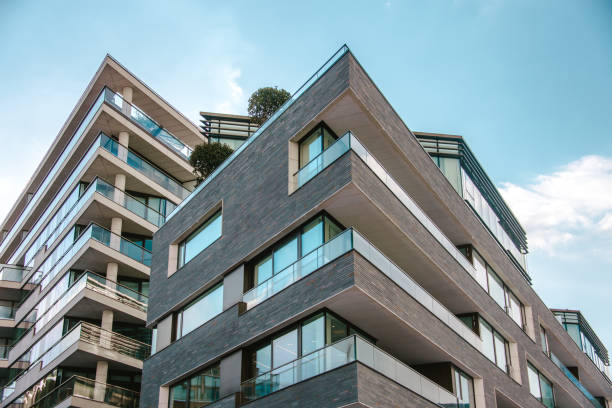 Development (Your Apartment Building)
Finally, regarding the building itself, there are some beneficial things to include in your apartment checklist when finalising your decision.
Are you happy with the building's structural integrity?
When you visit the apartment, it is essential to visually inspect the place for anything that could impact its structural soundness, like mould and cracks. However, to be safe, it is beneficial to obtain a report of a building inspection and a pest inspection.
Is the apartment building pet friendly?
If you have any pets or are thinking about owning one, check if this is allowed. There can be many rules and regulations, so be sure also to see what these are and if you align with them.
Ask about strata fees and other costs
Strata costs are dependent on the size of the building as well as any facilities they include. They cover the costs of maintenance and repairs, so when looking at an apartment, it is important to be aware of these fees and any other expenses required. Check to see if they are reasonable with your financial situation as well as in comparison to the purchase price, market and condition of the complex as a whole.
Read the strata by-laws
Strata by-laws are any rules that tenants, owners and visitors must follow. They cover the behaviours and everyday property use like smoking regulation, building pets, parking, etc., so each strata scheme will have its own by-laws.
Buying an apartment – It's time!
When buying an apartment, there are certain things that you should be aware of that can have significant impacts on your safety, lifestyle and final decisions.
At Liviti, we here are to make this process as easy and seamless as possible for you. Our goal is to find the right property for you so you can be living in your dream apartment ASAP.
For more information, give us a call at 02 9099 3412 or visit our website to get started today.