February 22, 2022
Apartment Oversupply: What Does it Mean for Property Investors?
Due to the Covid-19 Pandemic and the closure of the international border, the apartment market in NSW has experienced significant changes in recent years. There is currently an oversupply of apartments in the inner-city suburbs.
So, what does it mean for property investors?
Sydney Apartment Market
According to CoreLogic, Australian house prices increased 22.1% in 2021, led by Australia's largest city of Sydney (25.3%).
This superb performance can be linked to a number of factors, including record-low interest rates and a desire to re-invest in the housing market as more Australians are considering an extended 'work from home' environment.
House VS Apartments
According to Corelogic's most recent report, the price difference between houses and apartments reached an all-time high of 28.3% in January. Units grew at a 14.3% annual rate in the year to January, while house values grew at a 24.8% annual rate.

Rolling annual growth rate, National houses and units, Corelogic.
This big gap is due to COVID-related demand shocks disproportionately affecting unit demand, said Report author Kaytlin Ezzy.
This raises the question: Will there be an opportunity for Sydneysiders to enter the housing market in the near future, given the predicted low demand and oversupply of new dwellings?
Apartment Oversupply?
For years, there have been rumours that Australia's apartment market, particularly in the CBDs, is oversupplied. Record levels of new apartment supply combined with a lack of tenants, low rental yields, and capital growth are just a few of the factors causing apartments in these areas to struggle to find tenants.
So, are we on the verge of an oversupply or just a long-overdue correction?

The demand side
The population of New South Wales is expected to grow by one-quarter of a million fewer people in 2022 than was predicted prior to the pandemic.
Given that Sydney typically receives the majority (more than 80%) of NSW's Net Overseas Migration (NOM), it is not surprising that the closure of Australia's international borders is expected to have a greater impact on Sydney than on Regional NSW.
Prior to the COVID-19, Greater Sydney is expected to welcome 220,000 more people in 2022 according to .id consulting. However, as a result of the pandemic's impact, there is a significant decrease of 196,000 people in the population, all due to a drop in NOM.
The supply-side
Some researchers point out that New South Wales is currently undergoing a surge in property development and dwelling activity.
However, with the expected influx of new migrants, the former NSW Planning Minister Rob Stokes warned that Sydney is setting itself up for housing supply challenges unless more apartments are built.
"I am concerned in relation to apartment construction … while there might be a little bit of subdued demand at the moment, we know that will not continue," Mr Stokes told the conference.
Referring to federal government immigration projections, which are expected to exceed pre-COVID-19 levels by 2023, the former minister states the predicted influx "will create a key challenge in the Sydney market … we'll need apartments that aren't being provided right now."
The UDIA NSW Apartment Supply Pipeline Report 2021 also reveals that at least 20,500 new apartments are required in Sydney each year; however, apartment completions are expected to fall to 6,850 new dwellings in FY22,
Even if all currently planned apartment projects were to be completed on time, supply would still fall short of the estimated increases in demand between now and mid-2026, with cumulative unmet demand expected to reach at least 60,000 units.
Short Term Apartment Oversupply
The COVID-19 pandemic has sent one of the largest shockwaves to Australia's population growth, causing a predicted drop in housing demand over the next five years.
According to the National Housing Finance and Investment Corporation (NHFIC), Sydney and Melbourne will have the greatest excess supply of housing stock in 2022, by approximately 68,000 dwellings.
The NHFIC believes that the impact of the oversupply will be limited to city-based apartments, particularly in capital cities along Australia's east coast.
However, this is most likely a short-term oversupply that pushes down apartment prices in those markets.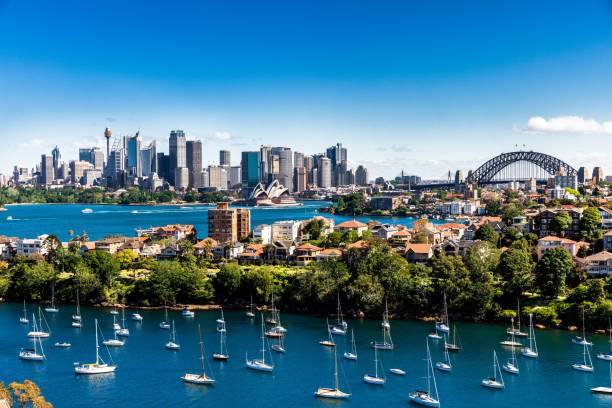 Suburbs in apartment oversupply?
According to realestate.com.au, Schofields, Gosford and Rouse Hill in the northwest have topped a list of Sydney suburbs "oversupplied" with apartments.
In Gosford on the NSW Central Coast, 1,619 new units are in the pipeline over the next 24 months, coming second only to Schofields, with 3,397 units planned (115.7% of existing stock)

Apartment oversupply has led to Sydney suburbs being identified as the top 10 danger zone suburbs.
However, It is important to remember that this oversupply can also indicate the rental demand for apartments by the home buyers and the developments of those suburbs.
Although demand may fall sharply due to the absence of international students and other migrants, the affordable unit market will regain attention as the international border opens soon.
With the current record price difference between houses and units, Domain's chief of research and economics Nicola Powell predicted that more buyers would stick to the apartment market, where they might find better value, particularly in owner-occupier led areas.
Is Apartment Oversupply a warning to investors?
According to Corelogic latest report, while unit values have continued to underperform nationally, stronger unit growth has been observed in individual capitals and rest of state regions such as Canberra (5.6%) and regional NSW (4.1%) when compared to their respective housing markets.
Despite rising inflation, the possibility of a rate hike in late 2022, affordability constraints, and tighter lending standards, Australia's unit market may benefit from some tailwinds in 2022, said CoreLogic Research Analyst Kaytlin Ezzy.
"It is likely affordability constraints will gradually pull some demand away from houses towards more affordable units and with international borders opening this month, Australia may gradually see a return to pre-COVID levels of migration" Ms Ezzy says.
"As most migrants initially rent in Sydney or Melbourne this could help bolster rental demand in those markets hardest hit by the pandemic, which, in turn, could boost investor demand and ultimately, unit prices."

So here are some best advice for apartment investors
1. Looking for properties in the inner capital cities or middle-ring suburbs
There is still plenty of room for growth and opportunity in the Sydney apartment market, particularly in suburbs that provide desirable city lifestyles and are close to employment hubs.
Aside from having the right demographics to suggest long-term growth, no additional lands are available to release in these constrained areas, so supply is limited and demand will always be high.
2. Start with a low or middle rise apartment
As an investment, family-friendly apartments in medium and low-rise buildings in Sydney's inner suburbs are likely to perform well. This is because, with less than 10 stories in height, low or middle rise apartments tend to be much easier to access.
They are usually located closer to the street and residential areas, with better access to green spaces and amenities.
3. Conduct a thorough inspection before purchasing apartments in a high rise building
Although high rise apartments can be an excellent choice, there are some risks associated with them in Sydney, such as potential construction defects, high vacancy rates, and a lack of capital growth, so they may fall out of favour.
So, if you decide to go with a high rise building, a thorough inspection is required.
4. Choose locations that will appeal to a diverse range of owner-occupiers
There will be areas where more owner-occupiers want to live due to lifestyle options and affordability. These areas will always be in high demand, and as more owner-occupier's purchase comparable properties, local real estate values will go up.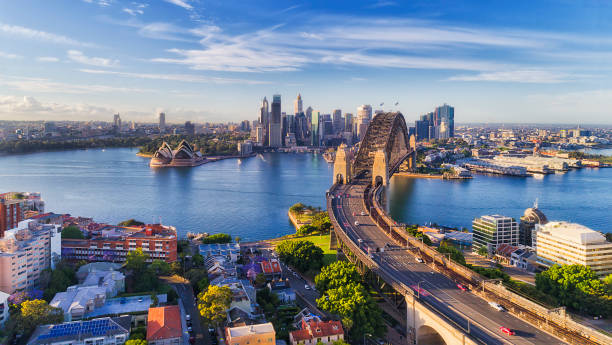 Conclusion
According to Corelogic, demand will gradually shift back to medium and high-density living over the next few years.
Thousands of Australians were stranded overseas as a result of the pandemic. As it comes to an end and our borders reopen with few restrictions, there will be a surge of returning Australians and migrants eager to return, settle, and buy their own homes.
If you are looking to get into Sydney's apartment market, contact Liviti at 02 9099 3412 or check out our property list to get started today.