May 13, 2022
Dual Key Apartments: Are They A Smart Option For You?
With the price of houses on the rise in the Australian market, it can be disheartening for bright-eyed and bushy-tailed investors who are new to the property scene to constantly be outbid at auctions. We know how hard it is right now to find investment opportunities within a certain range of affordability that will actually provide a decent return on investment.
The reality is that no matter how high housing prices soar, people still need a roof over their heads and there is always an alternative opportunity for those willing to take a different route.
One of the most commonly overlooked ways to break into the investment market is by placing your funds and your faith (with research to back it, of course) into a dual key apartment. Ok, so, why not just buy a house with a granny flat or invest in a humble duplex? Sure, they are both similar options, but a dual occupancy apartment does offer quite a few benefits that a granny flat or duplex simply cannot provide.
Let's chat more and we'll see if becoming a dual key apartment property investor is a smart option for you and your circumstances.
What Is Dual Key Apartment Ownership?
By purchasing a dual key apartment you're essentially making a property investment that boasts two separate living spaces contained within a single apartment. Some might even say that you're getting two properties for the price of one.
This can obviously pan out to be an amazing opportunity for investors, whether the home is purchased with the two separate properties already sectioned, or if the plan is to renovate to make it so. Kind of annoying that you need strata/council approval to renovate an apartment, but at least there's a chance, right?
The main benefits do stem from the fact that dual key apartments are typically self-contained with a kitchen, separate bathroom, separate living space, and bedroom or bedrooms divided into two fully functional living quarters. The occupants will generally only share a front door and foyer, sometimes, not even that.
Why Are Dual Key Apartments On The Rise?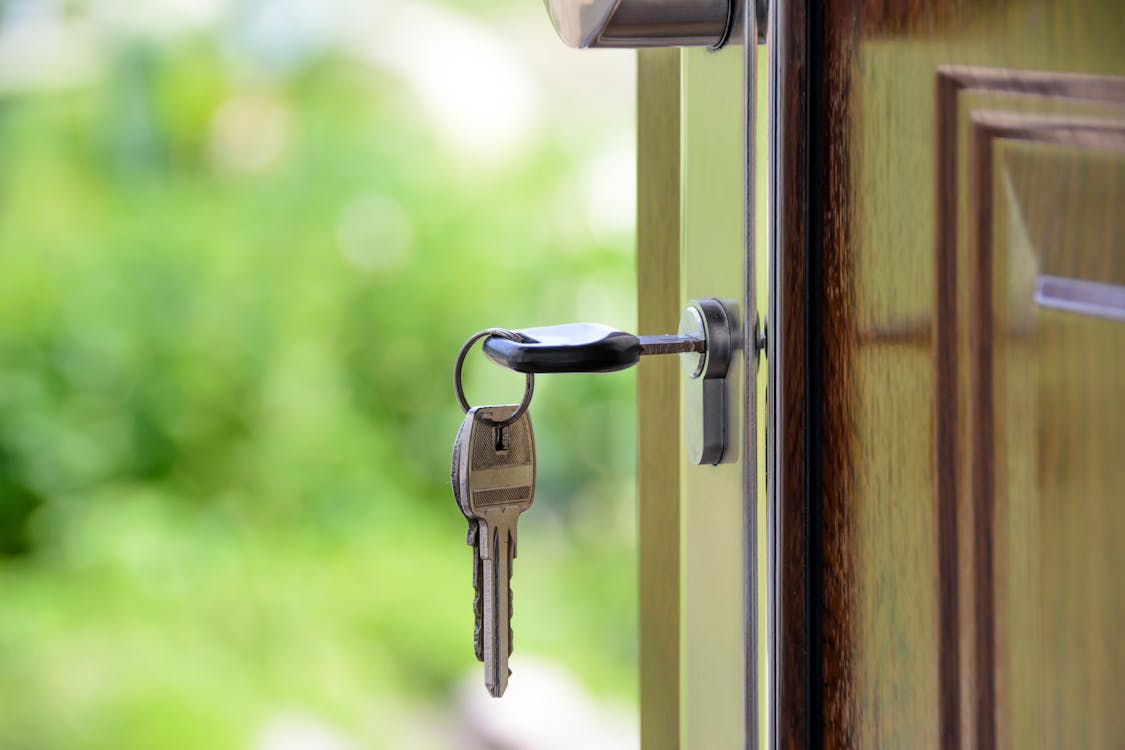 The main reason these types of properties are in high demand is that urban areas are experiencing a lack of space to build, but demand for housing is rising. Essentially, people need living spaces and they need them now. The rate at which we're constructing residential buildings is struggling to keep up with the number of people who want to live in cities.
An investor with a keen eye can benefit from this need for urban living without having to buy multiple properties. Dual key apartment property investment allows a property owner to take advantage of a two-for-one deal. They can own two income-producing properties in just one space. In this economic climate, even Bunnings would struggle to offer that kind of value.
What Is The Difference Between A Dual Key Apartment And A Duplex?
Though duplexes and dual key apartments do have some similarities, they're more like cousins than siblings, with quite a few integral differences to consider.
Duplexes are two attached dwellings, both with their own claim to the title of 'main property'. A duplex can also have two separate owners for each property, whereas a dual key apartment is owned by a single property investor.
Dual key properties are contained within one space, for example, an apartment, whereas a duplex is two completely separate properties with separate access points that may share a common boundary.
A dual key apartment might have a shared front entrance or be connected by a shared foyer with two lockable doors through which the residents can enter and exit, but sometimes a separate access point is included.
It is quite common for dual key apartments to be presented in a multitude of layouts, often located in high-rise apartments; they could be mirrored units, or have one or two bedrooms in one half of the space and a studio apartment in the other half. The floorplan opportunities are endless!
Advantages vs Disadvantages Of Investing In A Dual Key Property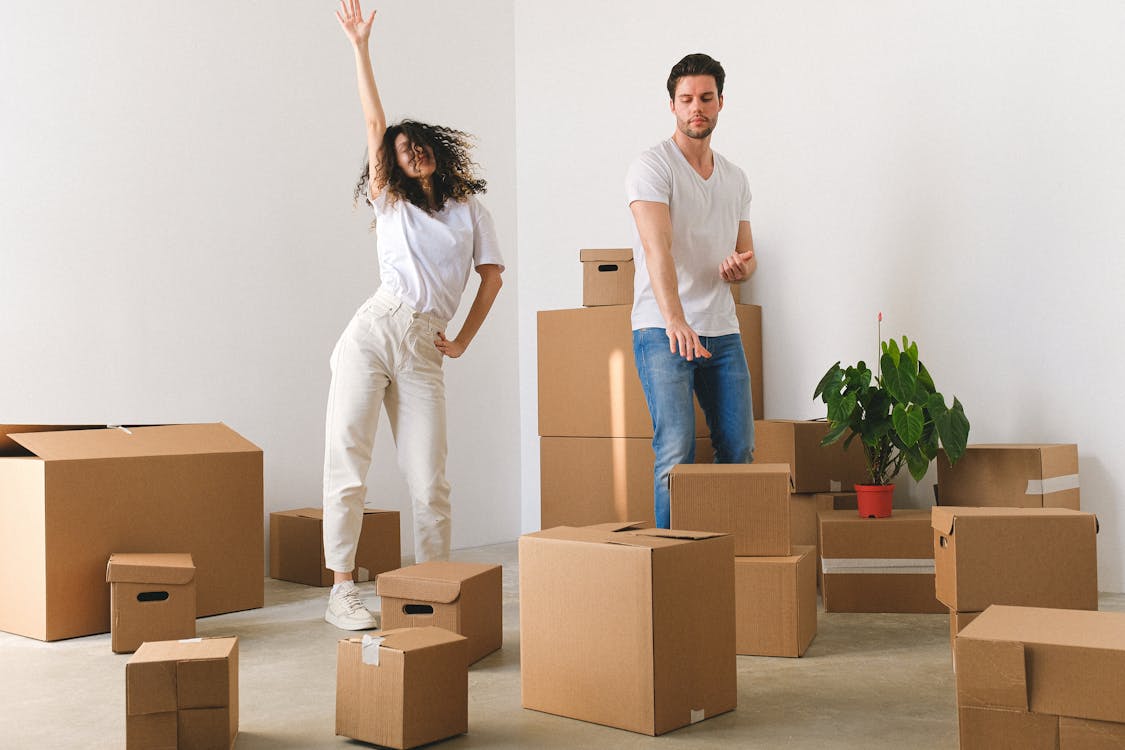 Advantages Of Investing In Dual Key Apartments
1. Potential To Receive Dual Incomes
The fact that a dual key apartment is listed on one single title under a single home loan opens the door to massive income potential and decreases outlay for property investors. Unlike duplexes, in which properties are on separate titles, a dual key home can allow for two rental incomes through dual occupancy within one apartment.
High rental income and the potential for positive cash flow are huge benefits for property investors aiming to achieve higher profits.
2. Live In One, Rent Out The Other
Trying to decide whether to buy an apartment and live in it or rent it out? Porque no los dos? *cue cheers*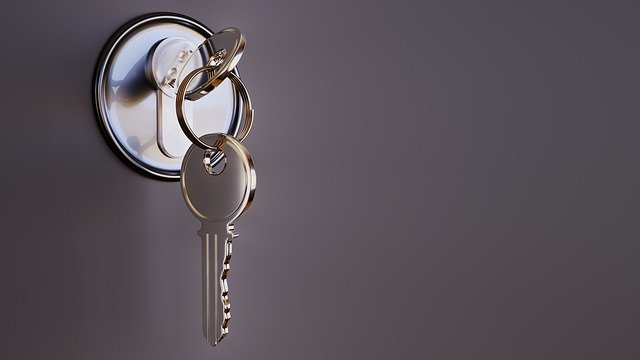 With a dual key apartment, you, as the investor, can live in one part of the property and rent out the other. This can help subsidise loan repayments and boost cash flow while giving you a platform to break into the investment market and gain valuable experience. You get the best of both worlds, all in one!
3. Care For Family Members By Keeping Them Close By
As we get older, our parents and grandparents age too. Sometimes an elderly relative may need us to stay close in case of emergencies or just to help with tasks they can no longer carry out themselves. The same goes for family members with disabilities who may need a helping hand.
Residing in a dual key apartment together allows a family to stay close, while still offering a tremendous amount of privacy, freedom and space to all parties involved.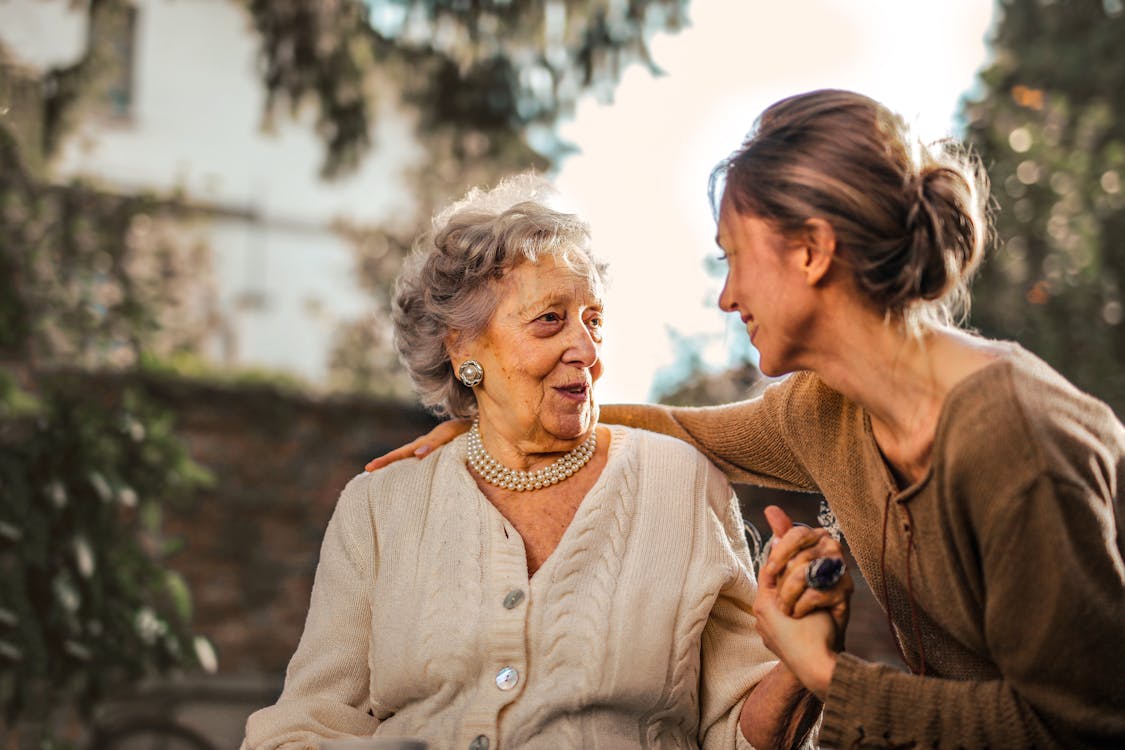 4. One Set Of Fees And Enticing Tax Benefits
Purchasing one property and incurring a single set of fees is definitely a drawcard for investors. With a dual key property, strata fees are generally much more streamlined as you are only paying for one property, rather than two dwellings or more.
The benefits also flow into other areas like council rates, as well as decisions made around approving mortgages and home loan considerations. Honestly, this can result in a big win for owner-occupiers who are looking to offset fees like property management costs and mortgage payments against rental income.
Now, let's talk tax. Because dual key apartments are a relatively new innovation in Australia, you can generally take advantage of depreciation when the tax man comes knocking. Not a bad way to celebrate the end of the financial year!
5. Ability To Provide Affordable Housing For Students
Not only does it feel good to provide affordable housing opportunities, but it's also nice to offer students a private place where they can live and study off-campus, away from distractions, without having to pay a fortune.
Students see the benefits of living in dual key properties and will likely be attracted if the residence is located close to their university campus with nearby access to public transport.
6. Ability To Convert Back To A Single Dwelling
As the owner, you may wish, after some time, to convert the dual key property back into a single residence.
The best part about dual key apartments is that the floorplan is almost always simply a single apartment layout divided into two dwellings. This often makes the renovation process as easy as knocking down a few walls to open the space up and turn two apartments into one.
It's the perfect opportunity for an investor who plans to retire to their investment property or convert it into a larger single dwelling to create extra space.
There is a catch to this, though! You must gain strata/council approval for reno plans. You can't just go knocking walls down willy nilly, because it could affect the stability of the entire building, not to mention annoying neighbours with the noise.
Disadvantages Of Investing In Dual Key Properties
1. Possibility Of A Premium Price Tag And Potential For Lower Buyer And Tenant Demand
Due to dual key homes being a recent emergence on the market, investors may end up paying top dollar. (Not always!) Though this generally isn't an issue in the long run as the property sees capital growth, it can be problematic upfront.
A diverse rental market is something investors also have to contend with. Dual key properties are typically used as combination rental properties and owner-occupied spaces, thus may not draw in buyers who are not owner-occupiers, or renters who prefer more traditional property types.
2. Capital Growth Numbers May Be Limited Due To Small Resale Demand
Dual key homes may offer limited capital growth as they cannot be sold individually, due to being listed on only one title. Though owning dual key properties is a great property investment opportunity for those who wish to grow their portfolio, it can limit the market to buyers who are solely interested in dual key homes. This pool of buyers certainly isn't as broad (yet!) as the pool for, say, a regular apartment or a house.
Many investors often prefer to purchase two separate units as they may be able to increase resale value and there could be potential for more flexibility with the rental return.
3. Stricter Lending Requirements
As an investor, you may have to contend with different requirements when applying for your loan. You may have to provide a greater deposit than you would on other properties, due to a reliance on a higher rental income.
Most other property types do not have this requirement for greater deposits when it comes to home loans. This can also cause limited appeal for owner-occupiers, as a larger deposit may not be achievable depending on the financial situation of the individual.
Should I Buy A Dual Key Investment Property?
The Australian market is in high demand for rentals, and dual key homes are a way to provide affordable housing while benefiting investors (like you!).
As with all property types, there are pros and cons involved with a dual key investment property. High-income-producing properties are a massive plus, for sure, but the need for a greater deposit may push out those looking to break into the property market. The ability to owner occupy, potentially receive a rental return from an additional dwelling, and essentially own two units in the one property is very appealing for those new to investment properties, however, having to sell the property as a whole rather than separately due to only having one title is not always ideal.
Ultimately, the decision to buy or not to buy is up to the individual and whether this type of property is an appropriate choice for an investment, considering all circumstances.
If you have a strong preference for purchasing a dual key apartment, we are more than happy to help you find the perfect property, or even just to talk it out to make sure it's the right option for you.
Feel free to check out our website for more great advice or contact us directly!