March 16, 2022
The Best Suburbs in Sydney to Buy Property
The three most important factors about buying a home are location, location & location. In fact, finding the right location for your home already decides the majority of your success!
Sydney, as big as it is, is full of diversity meaning no two suburbs are the same. It can be helpful to have an idea of what you're looking for in a suburb or criteria it must meet in order for you to live there. For some people, it's all about affordability and for others, the final decider could be quality schools in the area or good and reliable transportation options.
We've compiled a list of some of the best Sydney suburbs to live in by region to make this decision a little easier for you.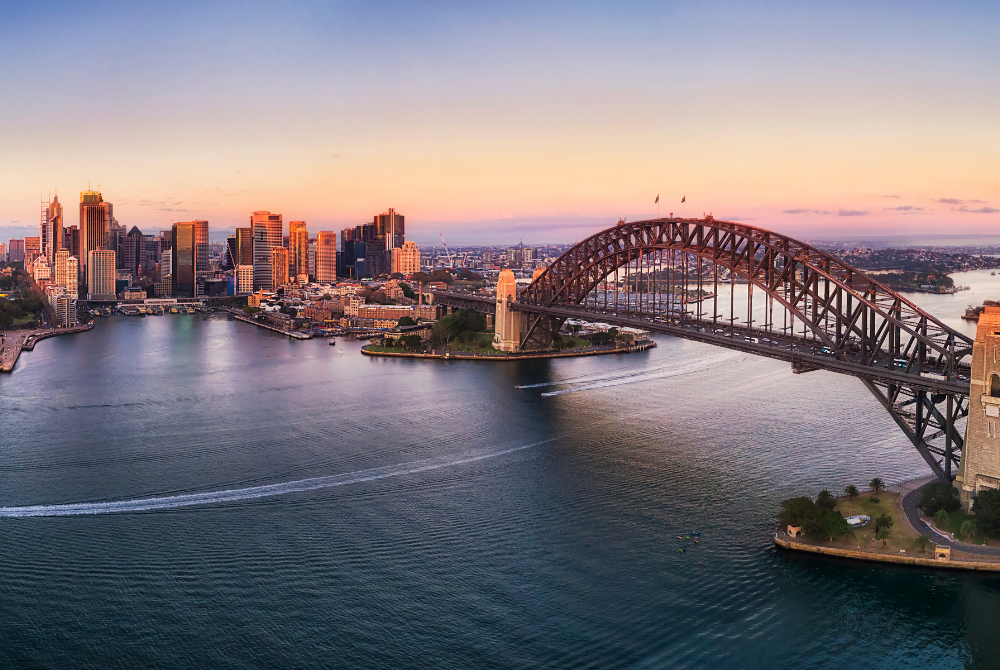 But first, let's ask the big question:
What makes a suburb desirable?
Sydney suburbs that are convenient in terms of location, amenities and facilities like shopping, dining and transportation as well as visually appealing, are more popular amongst property buyers and investors. However, liveability is heavily dependent on the life stage of a buyer or investor, and greatly influences your reasons for moving to a specific area.
Some factors include:
#1 A high sense of neighbourhood safety
Suburbs with a high sense of neighbourhood safety and low crime rate are significant drawcards for young families.
By global standards, Sydney is an extremely safe city to live in. In fact, it was ranked the fifth safest city in the world in 2019 by The Economist Intelligence Unit, beating out ongoing rival Melbourne, which took 10th spot.
But within the city, some suburbs might be at lower risk than some when it comes to crime statistics.
So, it's important to have some research on the suburb's crime rate before deciding to move into your new home. For example, the northwest and southwest suburbs tend to have a lower rate of recorded criminal incidents by population, while the inner city suburbs have higher crime rates due to their central locations, according to ABS data.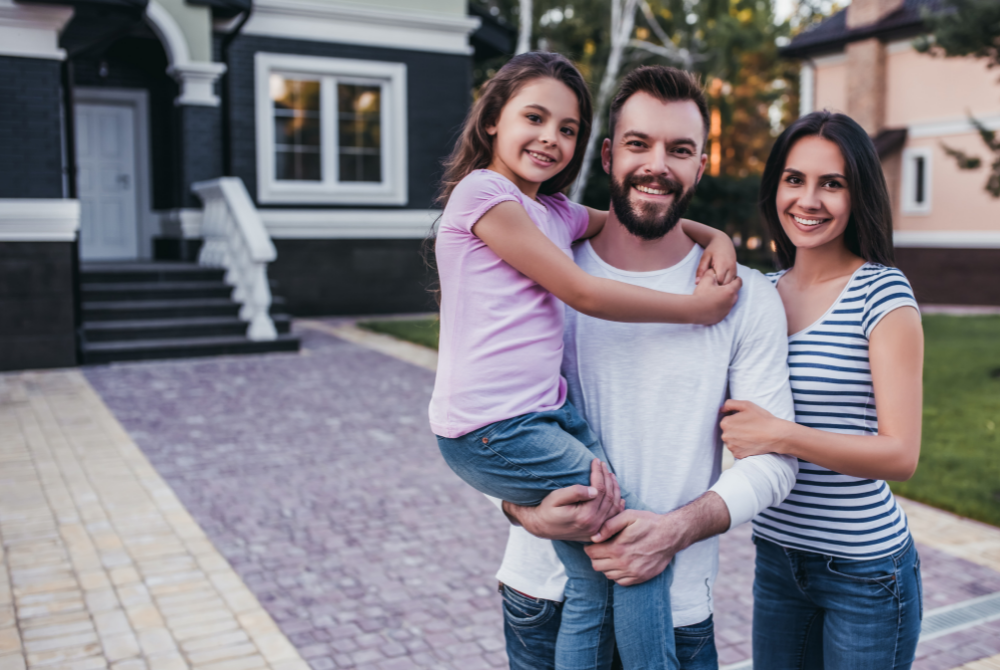 #2 Well-regarded local schools
For those with children or intending on having children in the future, you might look to live close to education.
Normally, a suburb that is in close proximity to schools or universities' catchments tends to be more livable, bonus points if it's zoned for a well-regarded public school.
With My School website, you can find the list of all high-performing schools in your target suburb, see their rank nationally and make the best decision for your children's education.
#3 Exciting entertainment, dining & shopping options
When looking for a property to buy, most people tend to gravitate towards areas with local amenities nearby. Things like shopping centres, especially those with a wide range of retail and grocery stores, as well as a high density of cafes and restaurants make a suburb incredibly liveable.
Entertainment facilities are another thing to take note of. Exciting places to visit or bring the kids to can be a great break from your daily routine.
Is there a movie cinema nearby to unwind
Is there a fun karaoke bar to belt out your favourite song?
Is there any playground, swimming pool or kid cafe in the neighbourhood?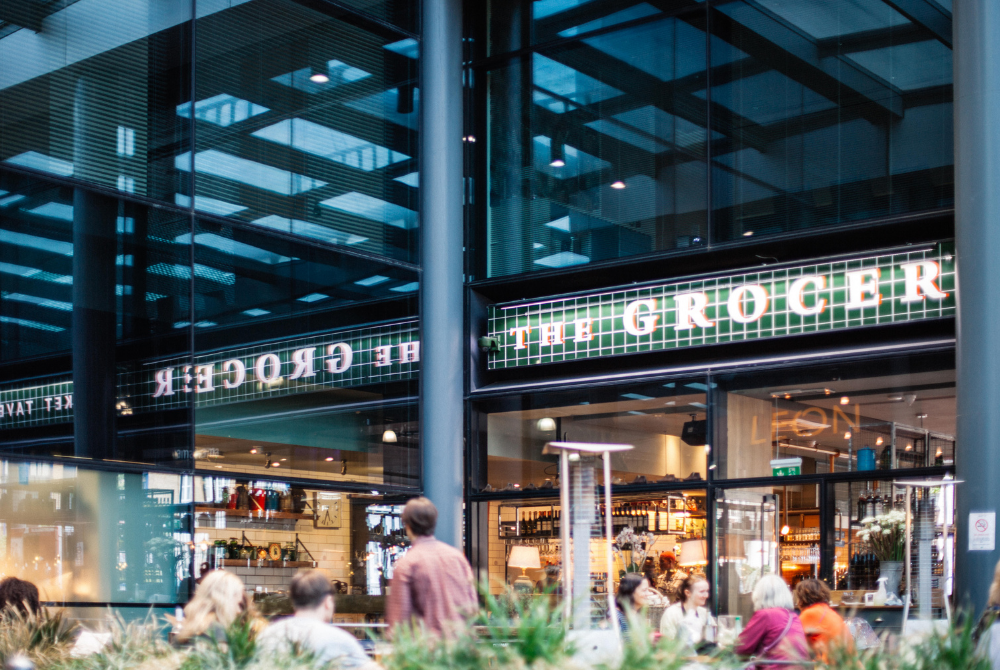 #4 Nearby health facilities
A popular phrase homeowners use often when deciding on a location are "just in case". Therefore, the presence of hospitals, GP clinics and other medical facilities are essential for all stages of life.
These local health facilities can also include:
General practitioners and medical centres
Dentists
Chiropractors
Nursing homes
Psychologists
Pathologists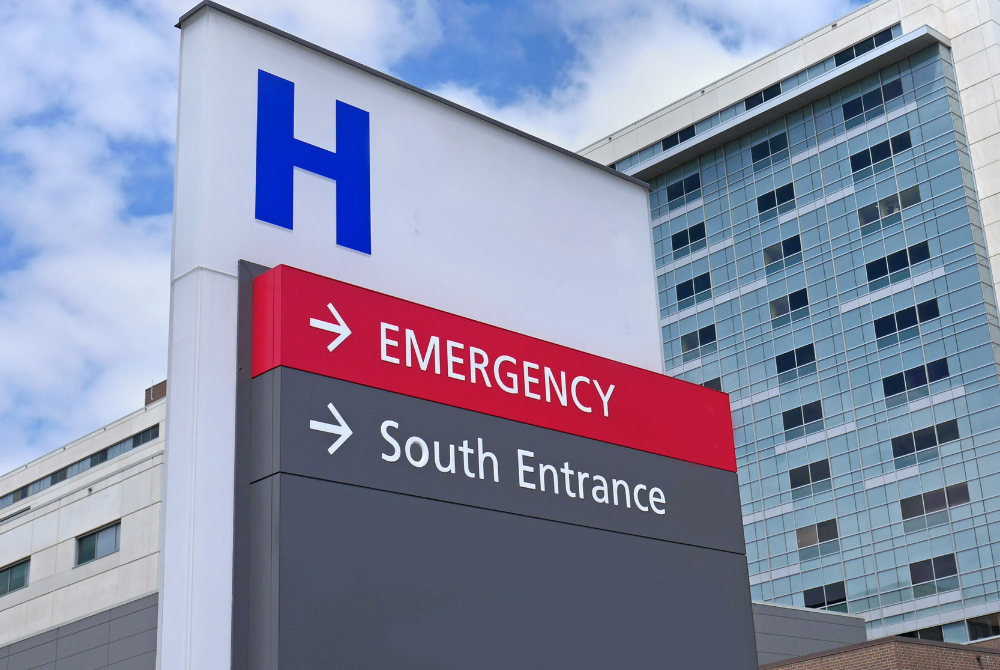 #5 Suitable for your age group & lifestyle
Younger people tend to navigate towards Sydney suburbs with a lower median house price. A place with a short commute to their work or study and plenty of urban restaurants and nightlife are big factors for young people when suburb hunting.
On the other hand, the older generation will be more inclined to purchase a property in calmer areas like the Illawarra region, where they can settle down, maybe retire in and live comfortably with their smaller family.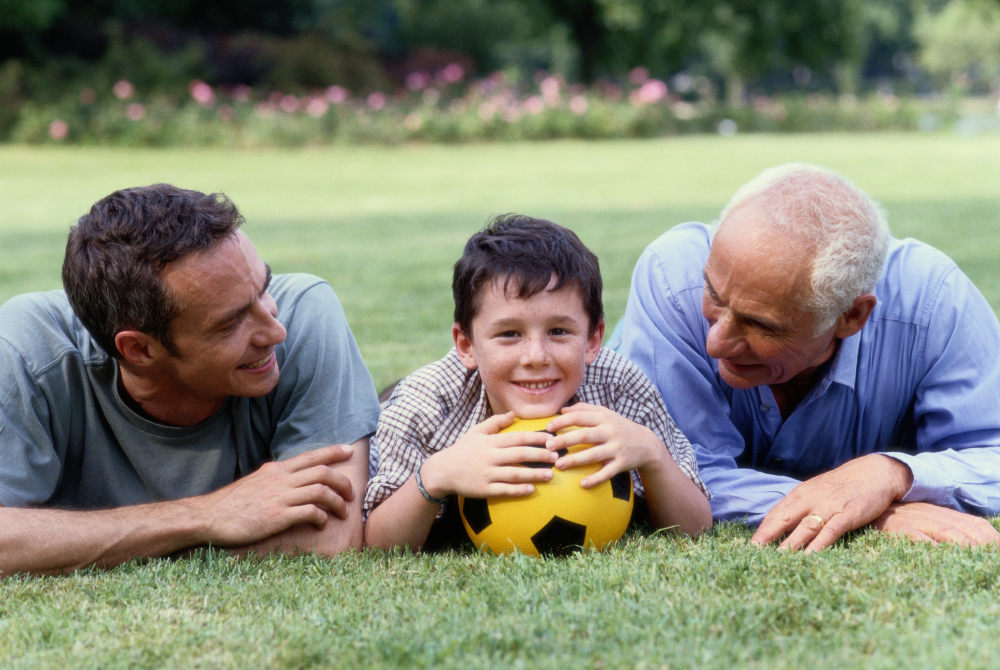 #6 Easy access to employment hub
Let's face it! You normally spend most of your time at your workplace of employment, and all you want is to reduce the travel time to and from your work.
Imagine living in a suburb that is located only 10 minutes from your employment, you can get those few extra minutes of sleep in the morning or squeeze in a quick morning exercise, all to improve your quality of living.
For that reason, suburbs with places of employment nearby tend to be more liveable than others. The inner city and suburbs with a short commute to Sydney's CBD often attract more homeowners for their desired convenience.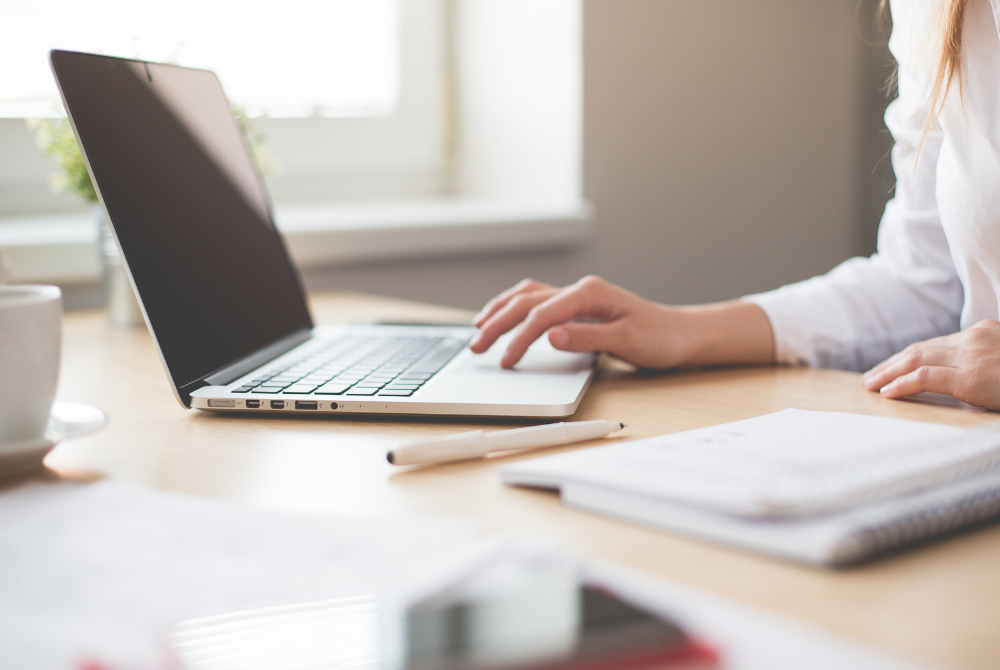 #7 Public Transport and Walkability
The most liveable suburbs are found to be the ones with a good walk score and lots of transportation options.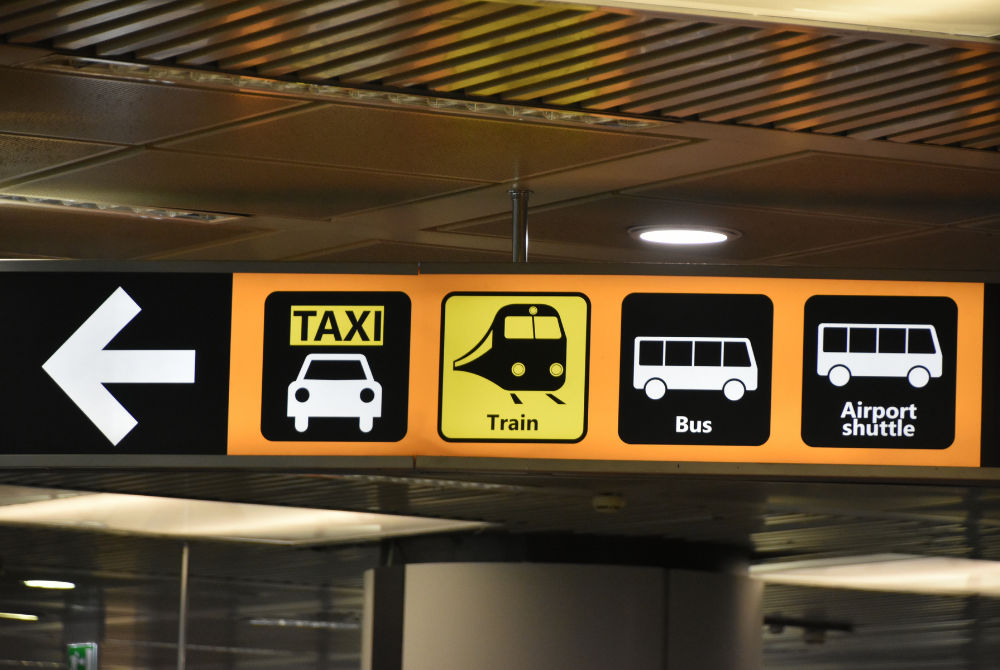 Walkability
Sydney's inner-city suburbs have the highest walk score meaning most of your daily errands or activities can be completed on foot. This is a desirable trait of a suburb as it promotes healthy living through exercise and can save you lots of money on fuel and public transport.
Trains and Light Rails
Most suburbs have a train station but only a few have a light rail. Popular suburbs tend to be the ones that are near Sydney city and make it easy to get to. A good train or light tail line is crucial in this instance.
The most desirable one would have a short commute, without too many stops and without having to change trains or light rails. This makes sure that you get to your desired location quickly and stress-free.
Buses
One thing to be aware of is the close proximity of your home to the nearby bus stop. Often, properties with a bus stop on the same street are more desirable as it shortens the duration of your commute.
Ferrys
Some suburbs in Sydney like Manly and Parramatta are easier to get to via Ferry. Not only is it a quicker and more convenient mode of transport, but it can also guarantee you a gorgeous view of Sydney Harbour on the journey.
#8 Green Space & the Outdoors
Green, open spaces like parks and reserves are common factors in Sydney's most liveable suburbs, providing fresh air and higher oxygen levels.
The convenience in terms of location offers a great opportunity to stay fit or to take a break from technology by immersing yourself in nature and is perfect for young families who need to release energy.
A green suburb can gain lots of popularity due to the amount of tree coverage it has as it provides shade, reduces air pollution and can increase property value. The best suburbs with the greatest percentage of tree coverage can be found in Sydney's outer west.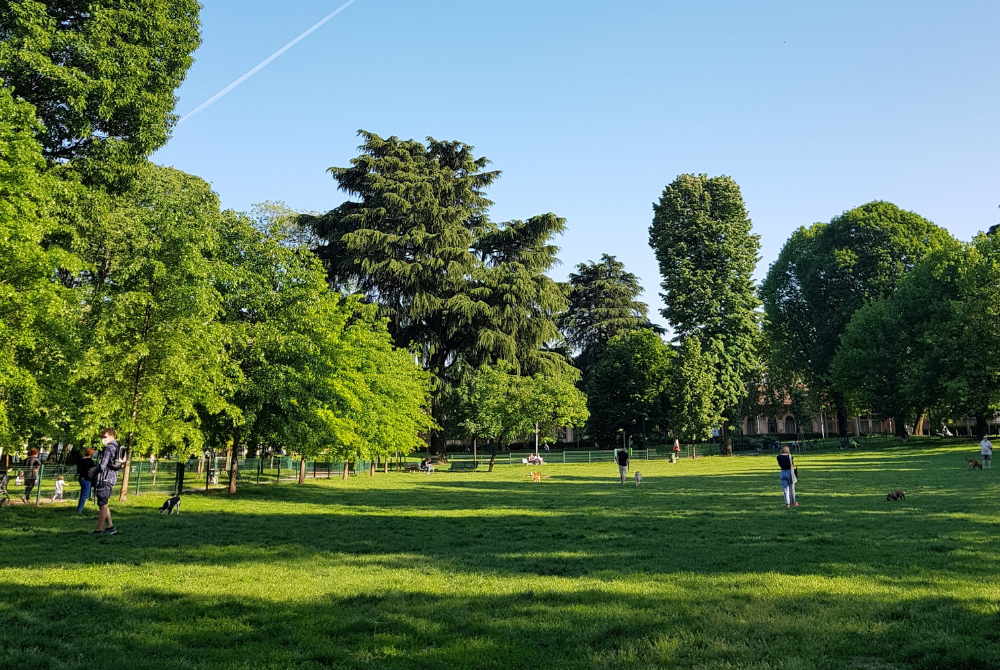 #9 Area developments
When hunting for a location to live in Sydney, suburbs undergoing development or having plans to are the most attractive ones. This means that the location you are looking into is getting a lot of attention from the governments and investors alike, and have the potential to become a livable suburb in the future.
Often, people will migrate to these areas for their newer and more modern buildings, amenities and lifestyle. For example, Hurstville is currently evolving to become a more urban, innovative, accessible and green suburb, attracting an influx of homeowners to reside in the area.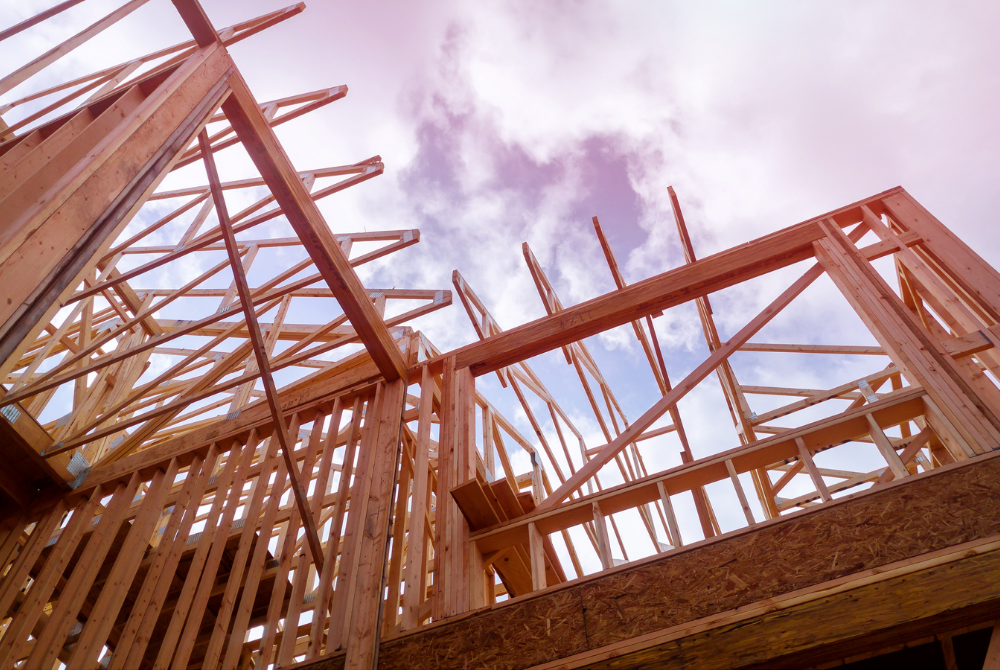 So, do more expensive mean better?
The median house prices in Sydney are sitting at $1.6 million, according to the latest Domain figure. However, these house prices can vary significantly from suburb to suburb.
Surrounding amenities, features and landmarks can be major contributors to a pricier area like the Northern and Eastern suburbs, where they are more likely to sell for over $1.6 million.
But that's not to mean that cheaper locations can't be rich in amenities either. In fact, the south and west suburbs of Sydney can contain much more affordable housing options, below $1 million whilst still containing all the convenient facilities you need in your life.
Not to mention, if you can secure a property in the suburbs that are undergoing great development in infrastructure and amenities, congratulation, you're on your way to building great wealth through property.
So, when it comes to choosing a suburb that is desirable and livable, everyone might have a different definition and a different budget. It depends entirely on your personal financial situation, your desires and how they align.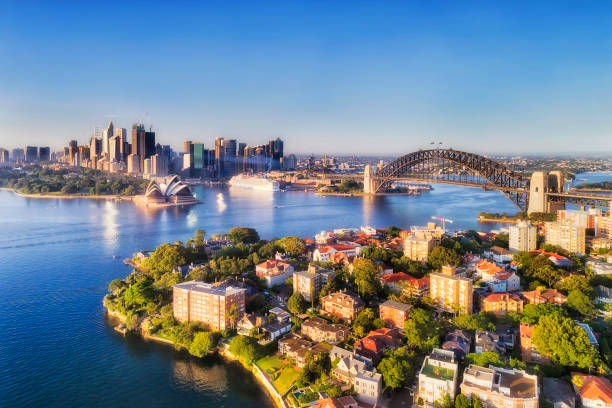 Best suburbs to live in Sydney
Now that we understand what makes a suburb in Sydney desirable, we can look further into which areas and more specifically which suburbs in those areas are the best to live in.
Eastern suburbs
Home to some of the safest and most desirable suburbs in Sydney, this area is home to some of the priciest suburbs in Sydney. You can easily find spectacular water views, peaceful parks and schools, not to mention easy access to the Sydney harbour and the biggest employment hub.
Some of the top eastern suburbs include:
Double Bay
Ideal for Families, professionals and retirees
Under 30 minutes to Sydney CBD – via car, bus or ferry!
One of the most scenic commutes – passing Sydney Harbour Bridge and Sydney Opera House
Pet friendly AND family friendly – lots of schools and parks
Lots of high-end boutiques and dining options
Zetland
Ideal for University students, young professionals and families
New age modern suburb – new modern apartment blocks, new shopping centres
Within walking distance to Green Square Station which is just a short ride away from Central and Wynyard
Despite the apartments and high-rises, there is plenty of green and open spaces
Short trip to UNSW and Sydney children's hospital
Inner West Sydney suburbs
Sydney's inner west has undergone transformations and clean ups that have made it the trendy and welcoming area it is today. With tightknit communities, a wide range of cuisines and convenient public transport it is quickly becoming a central location to invest in.
Some of the best inner west suburbs include:
Dulwich Hill
Ideal for professionals, small families and retirees
Large public spaces – promotes a sense of community and welcoming environment
Dulwich hill train and light rail station
Suburb with one of the most diverse backgrounds in the inner west
Friendly dining and drinking options
Croydon
Ideal for families and retirees
One of the most family friendly and therefore safest suburbs in the inner west
A good mix of well-kept homes of character and modern apartments
More affordable than its nearby suburbs
Home to Centenary Park – big open space with sporting fields, a playground and off-leash dog area
Lots of churches of various faiths and religions and high quality schools
Newtown
Ideal for university students and young professionals
Strong international influence – variety of people, restaurants and overall atmosphere
Buzzing nightlife – rustic and urban restaurants, pubs, bars and live music!
Train station, bus stops and King St main road running right through it and nearby all the surrounding amenities
Under 20 minutes to Sydney CBD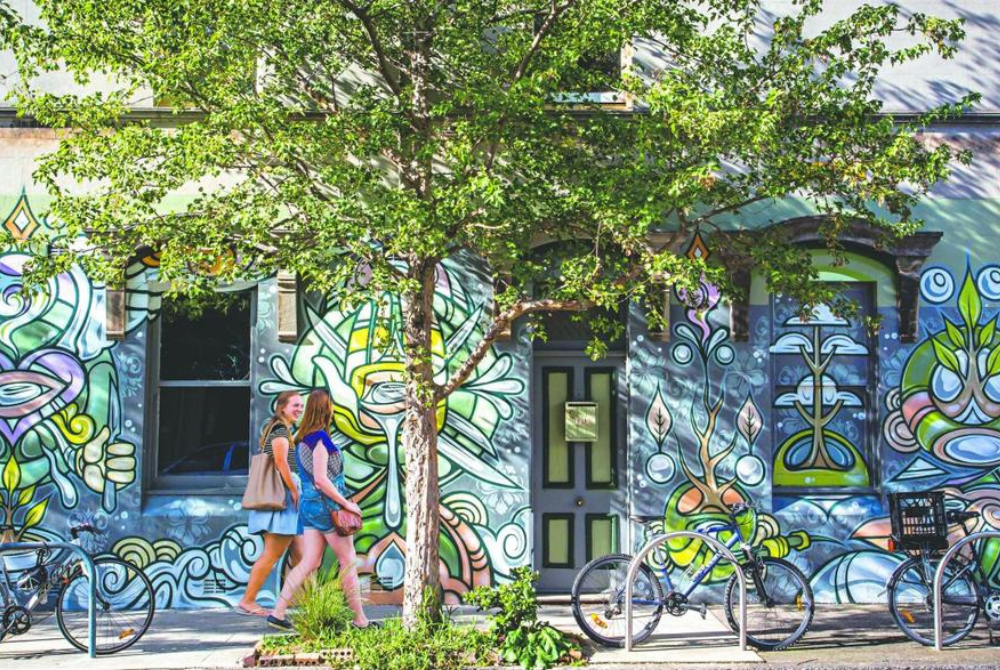 Source: Escape.com.au
Western Sydney
West Sydney suburbs has seen major improvements lately in terms of liveability. Containing some of the most affordable suburbs, it is increasingly becoming more populated with people being drawn to the shopping opportunities, entertainment facilities, dining options and schooling offered.
Some of our favourite western suburbs include:
Granville
Ideal for indepent youth, mature and established individuals, couples and families
One of the more affordable suburbs in Sydney
Family friendly
Quiet and convenient – many local amenities like shops and restaurants within walking distance
Easily accessible train station with frequent trains to the Sydney CBD
Parramatta
Ideal for young couples, young professionals, university students
Incredibly multicultural – ethnically diverse people and cuisines
Home to Western Sydney University Parramatta campus
Local Westfield with retail and grocery stores
No surprise that Parramatta park in this western Sydney suburb – large open spaces perfect for exercise and relaxation, has several historical buildings and hosts many events all year round
Liverpool
Ideal for families, professionals, university students
Lower median house price – property and dining
Incredible diverse – over 140 different languages spoken
Liverpool Westfield has retail and grocery shopping covered
Home to Western Sydney University Liverpool campus
4 connected parks – sporting fields, paths for walking and running and a leisure centre
Under 30 minutes to Western Sydney airport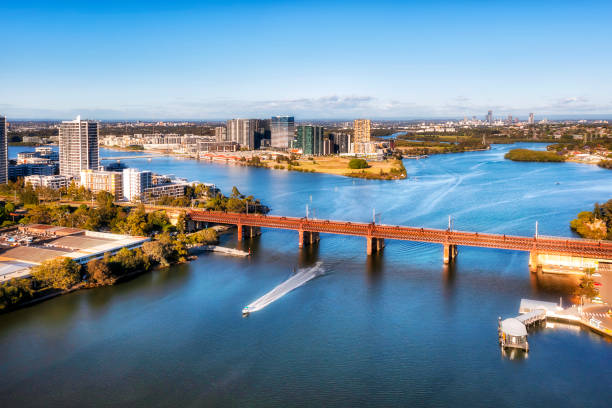 North Sydney
North Sydney could be classified as one of the most liveable suburbs in Sydney. The stunning views, beaches, amenities and overall vibe make this area of Sydney very popular amongst property owners and tourists.
Some of the best northern suburbs include:
Hornsby
Ideal for families, retirees, professionals
An upper north shore suburb
One of the highest all-round rated suburbs – affordable housing, safe, green, well kept
Most complete suburb in terms of amenities – rich in entertainment, dining, drinking and shopping options
Large amount of public green spaces
Numerous high quality schools
Manly
Ideal for professionals, families, surfers and retirees
Beachside suburb in northern sydney
Short and scenic ferry ride to and from Circular Quay
A wide choice of quality restaurants, bars, cafes and retail outlets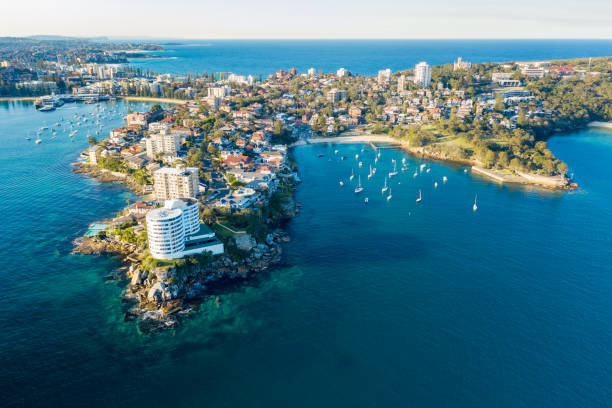 South Sydney
Sydney's south is perfect for families due to its number of open spaces, schools, affordability, convenience and accessibility to Sydney CBD, beaches and other suburbs. It's constant improvements and upgrades see it gaining traction due to both its visible aesthetic, community and overall ambience
Our best suburbs in the Sydney's south include:
Kogarah
Ideal for professionals, young professionals and families
Under 30 minutes from the Sydney CBD by car, train or bus
Large portions of greenery – Scarborough Park and Civic Avenue Reserve
One of the highest population : school ratios in Sydney – many quality primary, secondary schools and TAFE
A good mix of suburban houses and modern apartments
Hurstville
Ideal for families, professionals and young professionals
Follows "correct" suburb design – high-density apartments near public transport and lower-density residential areas further out
A southern suburb home to Hurstville Westfield and Hurstville Central – incredibly convenient amenities
Great for families – low crime rate
Placed in a physically ideal location – The Sydney CBD, other suburbs and many beaches are easily accessible by car, train or bus
Not shy of parks and reserves
Illawarra
Illawarra – probably the most laidback region in Sydney. Consisting of multicultural communities, this region is incredibly welcoming and accepting to all visitors and residents. With stunning coastal views and attractions, as well as great education options and entertainment, dining and shopping, the Illawara region is the perfect escape from the busy city life.
Some of the best suburbs in Illawarra include:
Wollongong
Ideal for retirees, families and university students
Home to Wollongong University as well as many other schools
It has many great beaches and views – Wollongong City Beach, Beach Cove, and Wattamolla Beach to name a few
Lower median house price
Home to Wollongong Central Shopping Centre, Crown Street Mall and many cinemas
Kiama
Ideal for retirees, families and established coupled
High demand market
Scenic seaside village – safe and peaceful area
Home to Kiama Blowhole – the largest in the world
Numerous shopping boutiques, restaurants and cafes – also live music at the annual festival and by the beach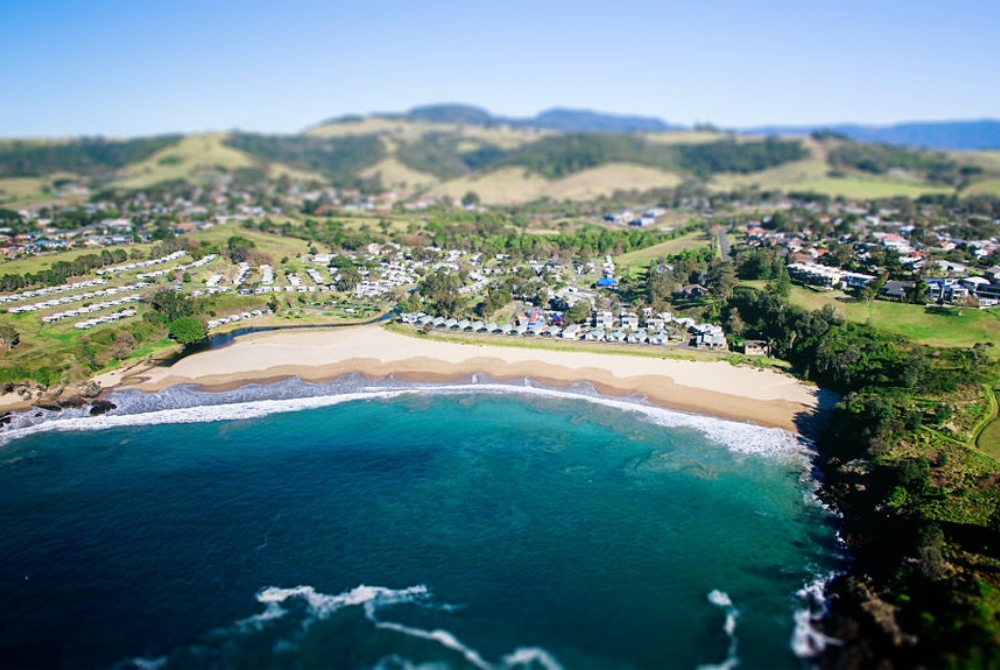 Whether you're looking to live in an inner west suburb, eastern suburb, north shore suburb, west Sydney, Illawara or south Sydney, each area consists of some of the best suburbs containing a multitude of convenient facilities and benefits that will make it the perfect location for you.
For more information feel free to contact us at 9056 4311 or get in touch here. At Liviti we're more than happy to give you the guidance you need to get your foot in the door figuratively and literally!