February 7, 2022
Discover Parramatta Square, Australia's Largest Regeneration Project
We all love Parramatta, don't we?
The City of Parramatta is a local Government area situated 25km west of the Sydney CBD. Occupying an area of 61km2, Parramatta City houses the second largest employment destination after Sydney CBD. Parramatta city is full of academic institutions such as Western Sydney University, affordable housing, job opportunities in advanced commercial space, culture and loads of entertainment.
Parramatta square has won our hearts over the years with its vivacious energy. It is a $2.8 billion transformation with award-winning architecture. It seamlessly integrates day-to-day life with varied dining and retail options. Continue reading to learn about everything Parramatta square has to offer.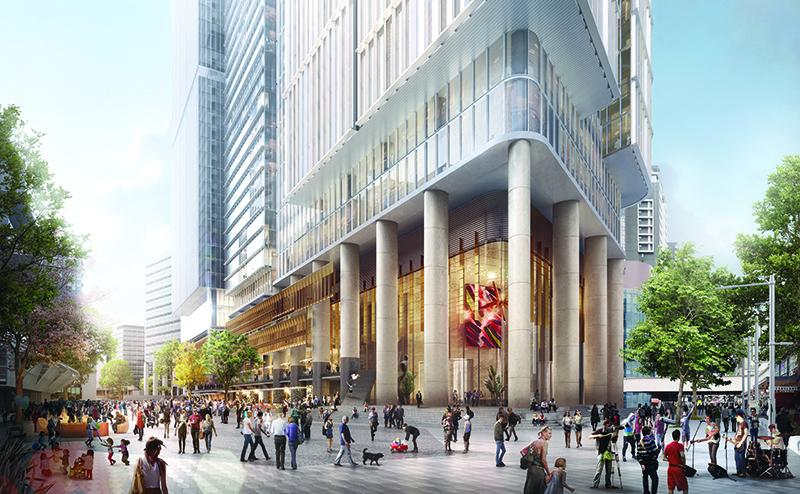 The History Of Parramatta Square
As Australia's first inland European settlement, Parramatta is often described as the 'cradle of the colony'. Successive waves of migration and historical movements have helped to shape Parramatta's rich and compelling history.
Parramatta has many historic buildings, including the Elizabeth Farm homestead (1793), the country's oldest home still standing; Experiment Farm Cottage (1798), the farm founded to demonstrate the possibility of self-sufficiency for settlers; the Old Government House (1799), Australia's oldest public building and part of a UNESCO World Heritage Site, and so much more!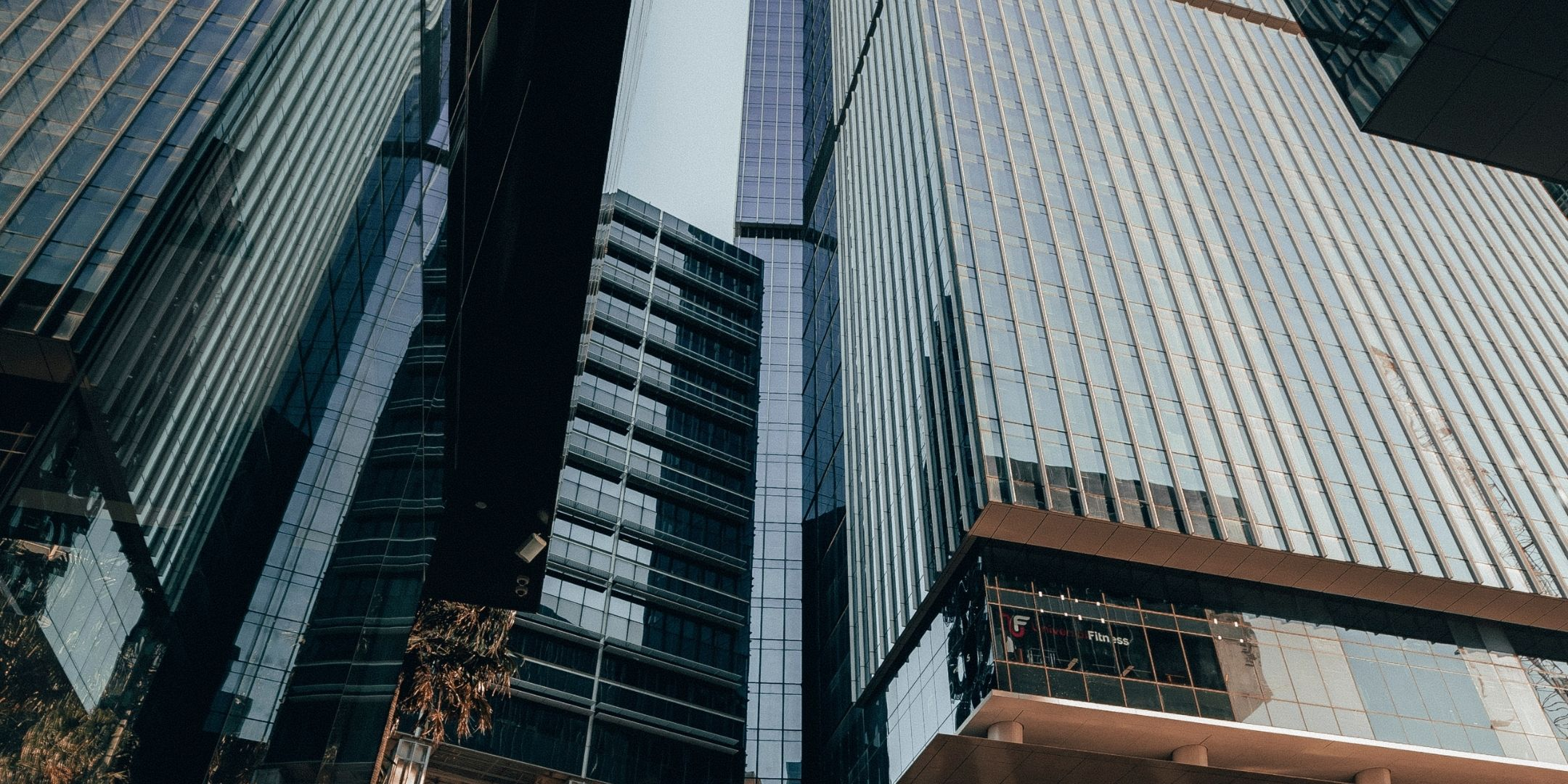 Parramatta Squares Facelift
We all know that Parramatta is the hub of the corporate world with high-tech infrastructure and plenty of employment opportunities. These workspaces offer opportunities to socialise and have intellectually stimulating conversations with amenities such as a business and events centre.
Parramatta Square, one of Australia's largest urban renewal projects, has established Parramatta as Sydney's second CBD. When completed, the new precinct will include six buildings, 6,000 square metres of public space, a refurbished Town Hall, and a state-of-the-art library, as well as an ever-expanding workforce of 23,500 people.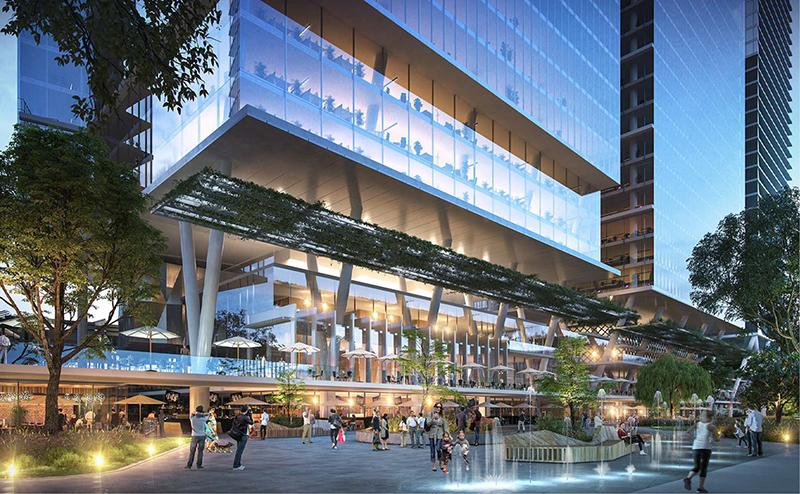 Top Facts About Parramatta Square
A lot of investment has been devoted to Parramatta Square development because it will add plenty of charm to the Parramatta City. Here are some fast facts that make Parramatta square such a wonderful addition:
#1 $2.8 billion project
Home to six new state-of-the-art buildings, the Parramatta Square is one of the largest urban renewal projects in Australia and led by the Walker Corporation.
#2 Three-hectare site
Offering 290,000 sqm of premium grade office & retail space, Walker Corporation will deliver 4 towers that follow the urban integration model, placed directly over the major transport, shopping and public spaces of the city.
#3 Occupancy Numbers set to rival Sydney CBD
Parramatta Square will accommodate 23,500 workers, seeing Parramatta City rival Sydney's CBD, with up to $8 billion to be invested across the city buildings and infrastructure over the next four years.
#4 New iconic Australian public artworks
Celebrating Parramatta's stories past, Sydney's Central City is presenting two new iconic Australian public artworks after a worldwide competition.
Parramatta Square – The six new buildings
Western Sydney University
1 Parramatta Square houses the $220 million dollar Parramatta city campus for Western Sydney University. Home to 10,000 students from the School of Business and is designed to promote close relationships with the business community.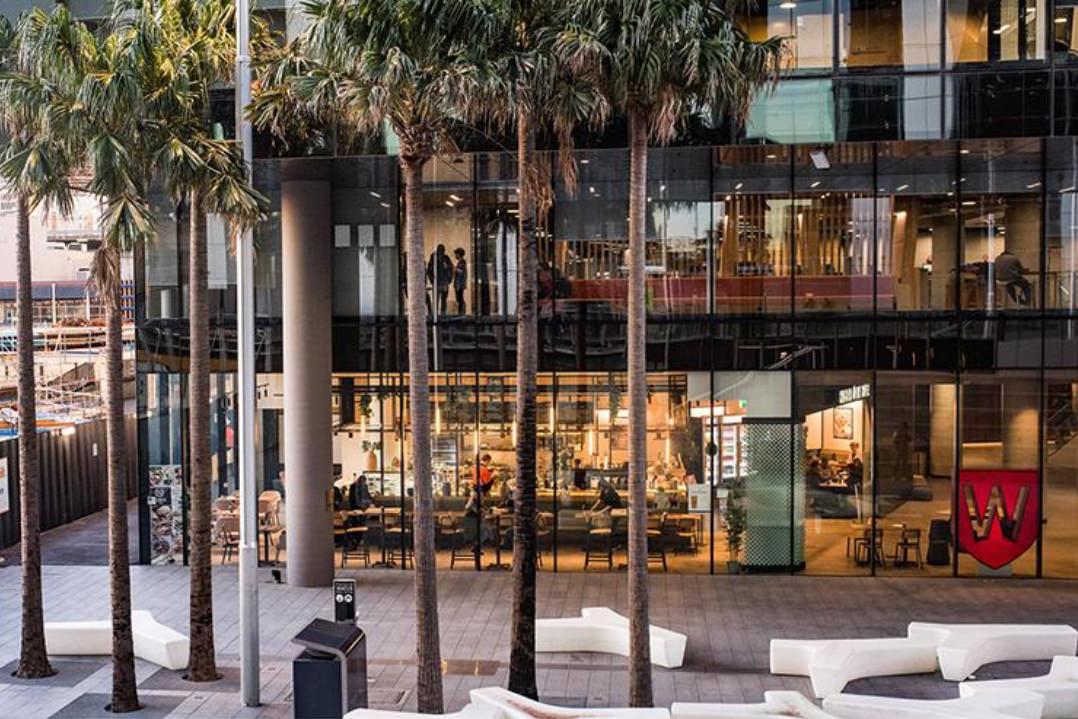 National Australia Bank
3 Parramatta Square, features a glass façade and central atrium, the 45,000 square metres of commercial space is the Western Sydney address for the National Australia Bank (NAB).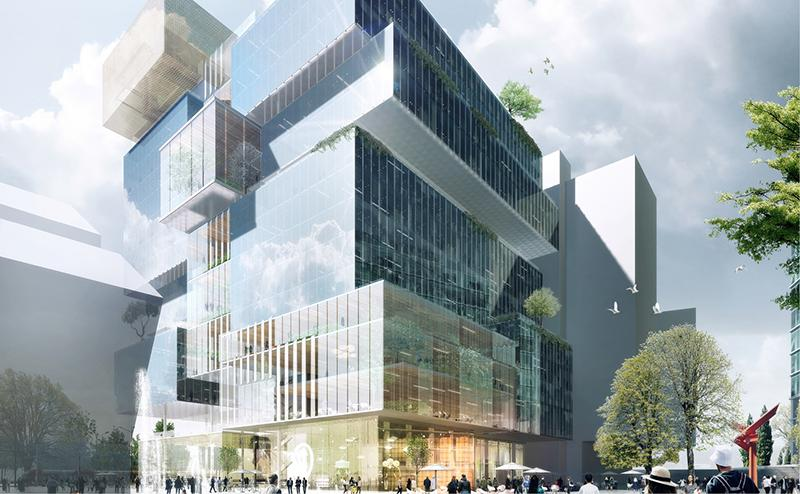 Multiple Government Offices
Apart from the convenience and amenities that Parramatta Square offers, 4 Parramatta Square is filled with A-grade office accommodation. The building has already been taken up by multiple NSW Government tenants with 5,000 employees within the departments of Planning, Industry and Environment and Finance, Services and Innovation.
City of Parramatta Civic Building
5 Parramatta Square will deliver world-class community and cultural experiences along with a state-of-the-art library. It will be a hub for inspiration, expertise and a place to connect, participate and learn.
Australia's Largest Commercial Office Tower
With completion expected in April 2022, 6 and 8 Parramatta Square will provide a combined 124,000 square metres of commercial floor space over 50-storeys located near Parramatta train station, set to make it Australia's largest commercial office tower!
Two NSW government departments have already secured long-term leases in these buildings, bringing 4200 workers to the Parramatta CBD.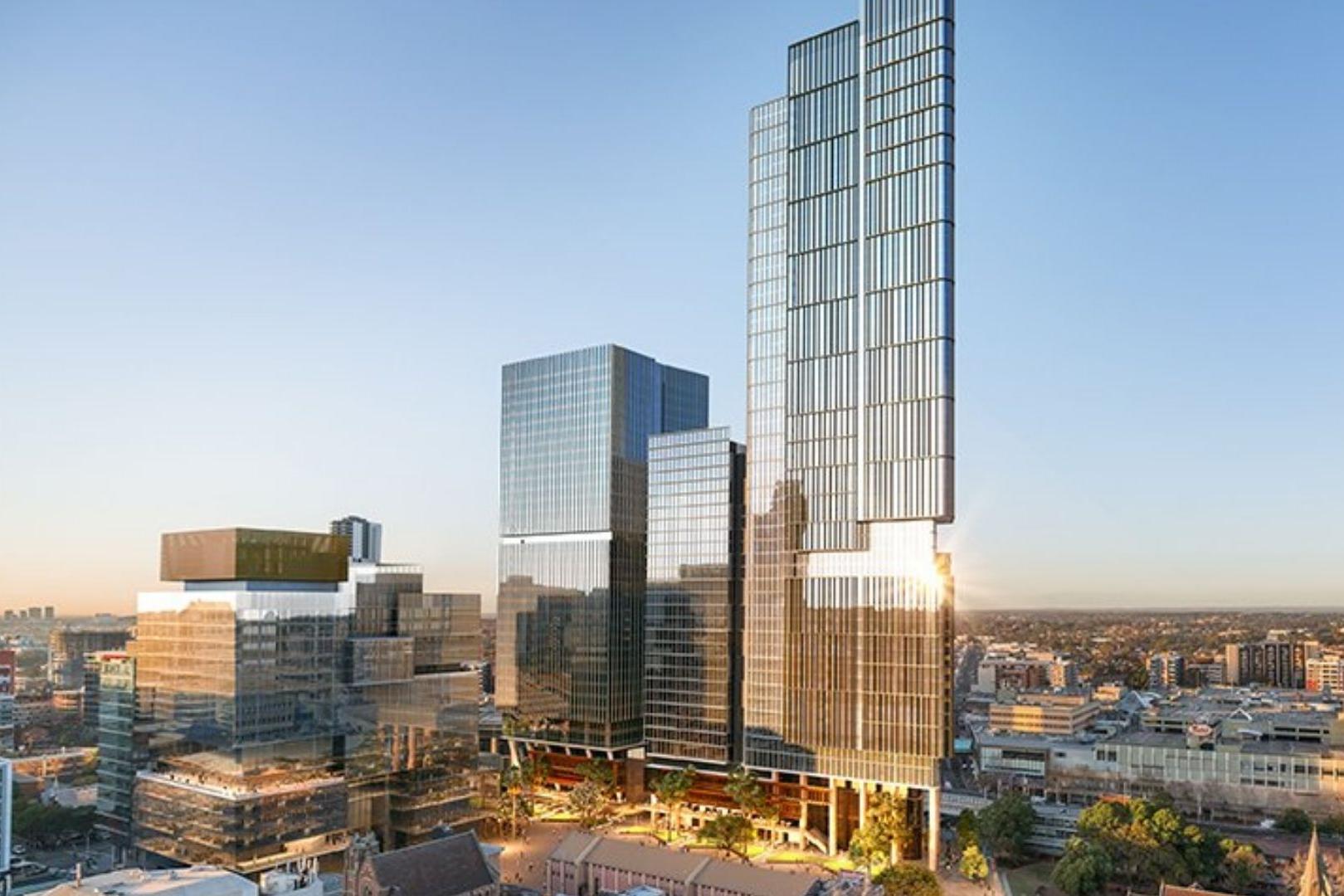 Best Of Parramatta Square Eateries
The vibrant Parramatta Square offers up a space to meet, trade, shop, learn, dine, celebrate and connect. Known for its rich culture and diversity, Parramatta Square is home to some of the best eateries :
Betty's Burgers & Concrete Co.
CicciaBella Trattoria & Bar
Rivareno Gelato
LILYMU
Fishbowl
Harvey's Hot Sandwiches
Sushi Yuzen
The Ruse Bar & Brasserie
Mikazuki
Threefold Pastry
The Sustainability Impact of This Project
Parramatta Square has set a new standard in sustainable commercial buildings, with 3 & 4 Parramatta Square achieving a 6 Star Green Star As-Built rating and world-class sustainable building technology. 6 & 8 Parramatta Square, the largest commercial office building in Australia, is on track to achieve the same result upon completion.
The following steps were taken to ensure a sustainable approach for this project:
Powered by renewables
Zero use of natural gas
Electric VRF air-conditioning
Mixed-mode ventilation
Removal of hot-water amenities
Climate adaption plan
35% reduction in energy consumption
Water savings in excess of 16,000,000L
90% diversion of waste from landfill
These are just a few of the steps out of many that make Parramatta Square as sustainable and eco-friendly as possible! These initiatives will lead the way for precincts alike to follow in their footprints (or carbon-neutral footprints).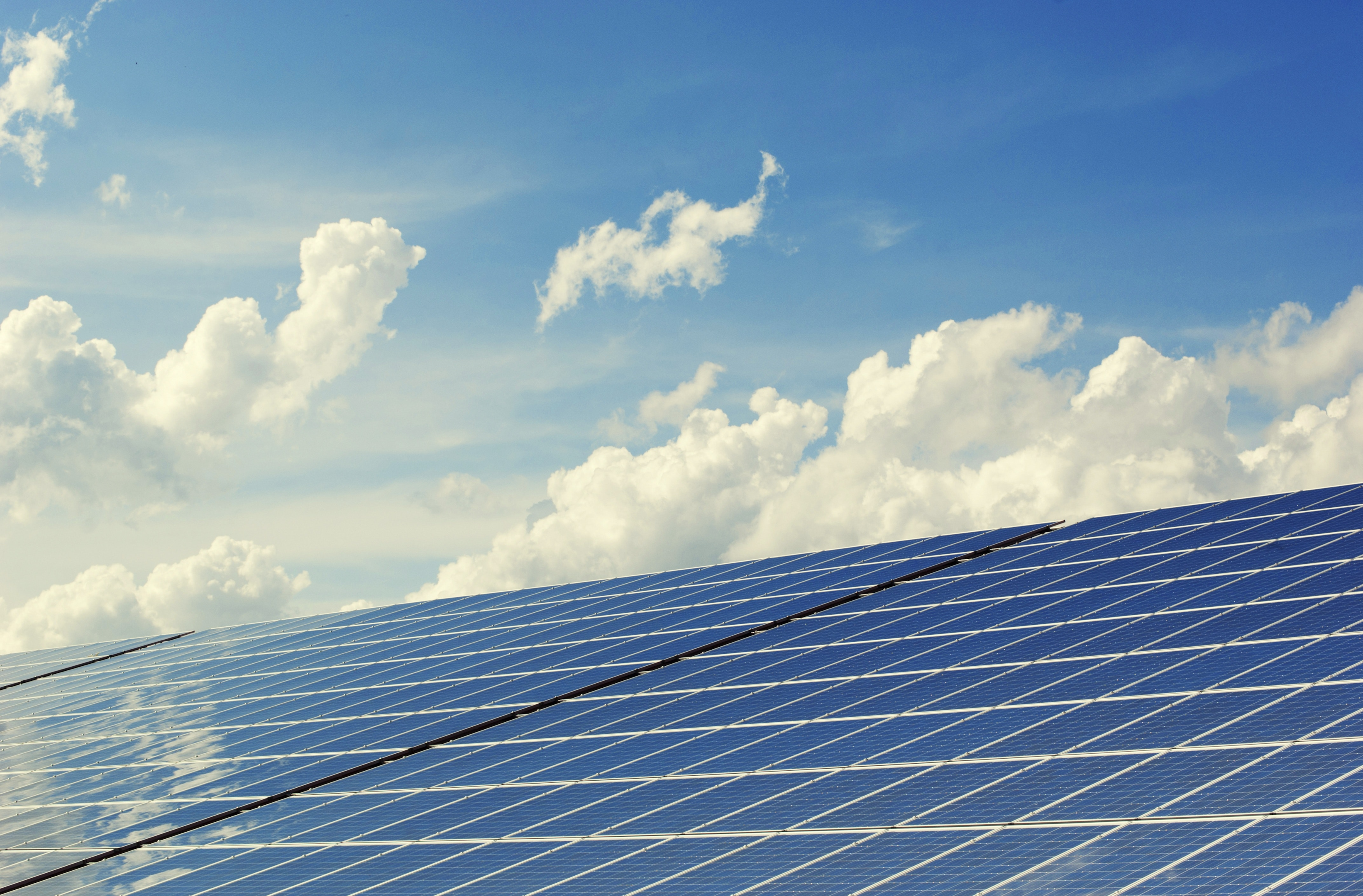 Who should you invest in Parramatta?
Whether you are a first home buyer or a property investor, Parramatta could be the right fit for you. At the rate at which this suburb is growing & being upgraded, it is no surprise that the property prices are predicted to rise in the coming years.
Whether you are looking to upsize or downsize, for a neighbourhood that is friendly and close to great schools, or simply as an investment or first home, Parramatta has something promising to offer to everyone.
Here are the reasons why investing in Parramatta is a smart idea:
Ever growing job opportunities
Continuously developing home creation
Well-connected transportation with new infrastructure
Investing in a property in Parramatta comes with the perks of the suburb's popularity
Living close to Parramatta Square is especially a bonus if you work nearby and you can reap the benefits of the vibrant atmosphere that surrounds it within a walking distance to Parramatta train station and other amenities.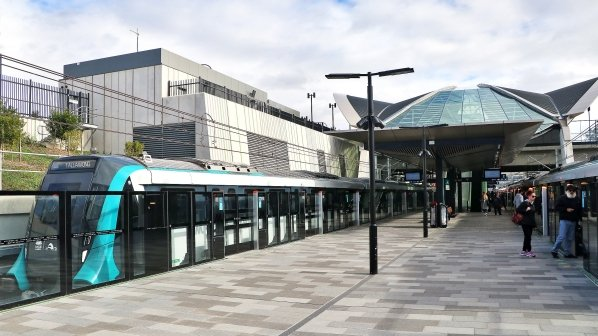 Conclusion
The City Of Parramatta is continuously undergoing an evolution to achieve the best of everything. It is continuously creating space for people from all walks of life. No matter what it is that you are after, Parramatta has something impressive to offer you. Are you excited to join this amazing community?
Give Liviti a call today at  (02) 9056 4311 or click here to explore more about purchasing property in Parramatta. We are here to answer all your questions and find a match that caters to your individual needs!