February 1, 2022
How Much Deposit Do You Need As A First Home Buyer
Introduction
Owning a home is the ultimate "Australian dream" for many, and there's no doubt that home purchase will be one of the biggest decisions, let alone the most expensive purchase you'll ever make.
If you are a first home buyer, one of the first things you will want to know is the size of deposit you will need. But how will you know how much to save? Can you buy a property with less than a 20% deposit? We're sure you must be filled with questions if you are buying your first home.
It is very common for first-time home buyers to have these concerns in mind. Don't worry, Liviti is here to guide you through it all!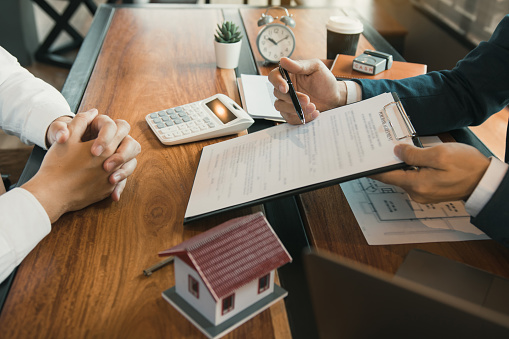 How to calculate your price range
Before actually going for a property search, the first thing you should get started with is to figure out how much could you borrow and what property's price range you can afford.
You can simply plug in your income and expenses figure into this borrowing power calculator to estimate how much you can borrow and your estimated repayments on a monthly basis.
For example, As an individual you might be able to borrow up to $300,000 if you have an annual income of $60,000, the average Australian wage, and monthly living expenses of $2,400. In this case, your repayments would be $1,100 per month for 30 years. With a 5% deposit for a $300,000 apartment, the total deposit needed would be merely $15,000.

How much deposit do you need to buy a home?
Now that you know how much you can borrow, it's time to look at how much deposit would you need to save on your first home.
If you are wondering if you could buy a home with less than a 20% deposit, the answer is yes! Some lenders will let you borrow up to 95% of the property's value.
However, there might be expenses and risks that come with it, such as lender's mortgage insurance and you will need to meet several credit requirements from the lenders. So in fact, a better question to ask is – How much SHOULD you have for a home deposit?
Smaller home loan deposit = Get to the market sooner
In today's rapidly fluctuating market, waiting a few extra months to save additional money for a bigger home loan might mean that the property you had your eyes and heart set on might increase in value by much more than the very cost of insurance.
Fortunately, some banks might accept as low as a 5% home deposit and you'll have more opportunities to secure your dream home.
Nowadays it may be more beneficial to hunt for a place with lower deposit rather than spending years saving, during which the cost of housing itself will increase, according to finance specialist John Tindall, from Accumulus Home Loans in Sydney.
However, home loans with LVRs greater than 80% are considered high risk, and lenders will only write a limited number of 5% deposit home loans over a given time period.
Larger home loan deposit = less to borrow
Generally, banks and financial institutions will advise you to put down at least 20% of the purchase price as a deposit despite the fact that it will take a lot longer to save. So what is the reason?
Pay less Lenders Mortgage Insurance (LMI): LMI is an insurance amount to protect the lenders in the event of borrowers defaulting on their loans. The more you contribute to the purchase price of your property, the lower this cost will be. If your deposit is 20% or more, you won't need to pay LMI at all.
More negotiating power with the bank: As explained above, the larger your home deposit, the less risk you will represent to the lenders. Hence, you will have better bargaining power to negotiate a lower interest rate. Moreover, you will have more options when it comes to choosing a lender, the type of loan and the conditions associated with that loan.
Pay less interest in the long run: With less to borrow, your repayments will be smaller, and you will be better off due to paying less interest in the long run.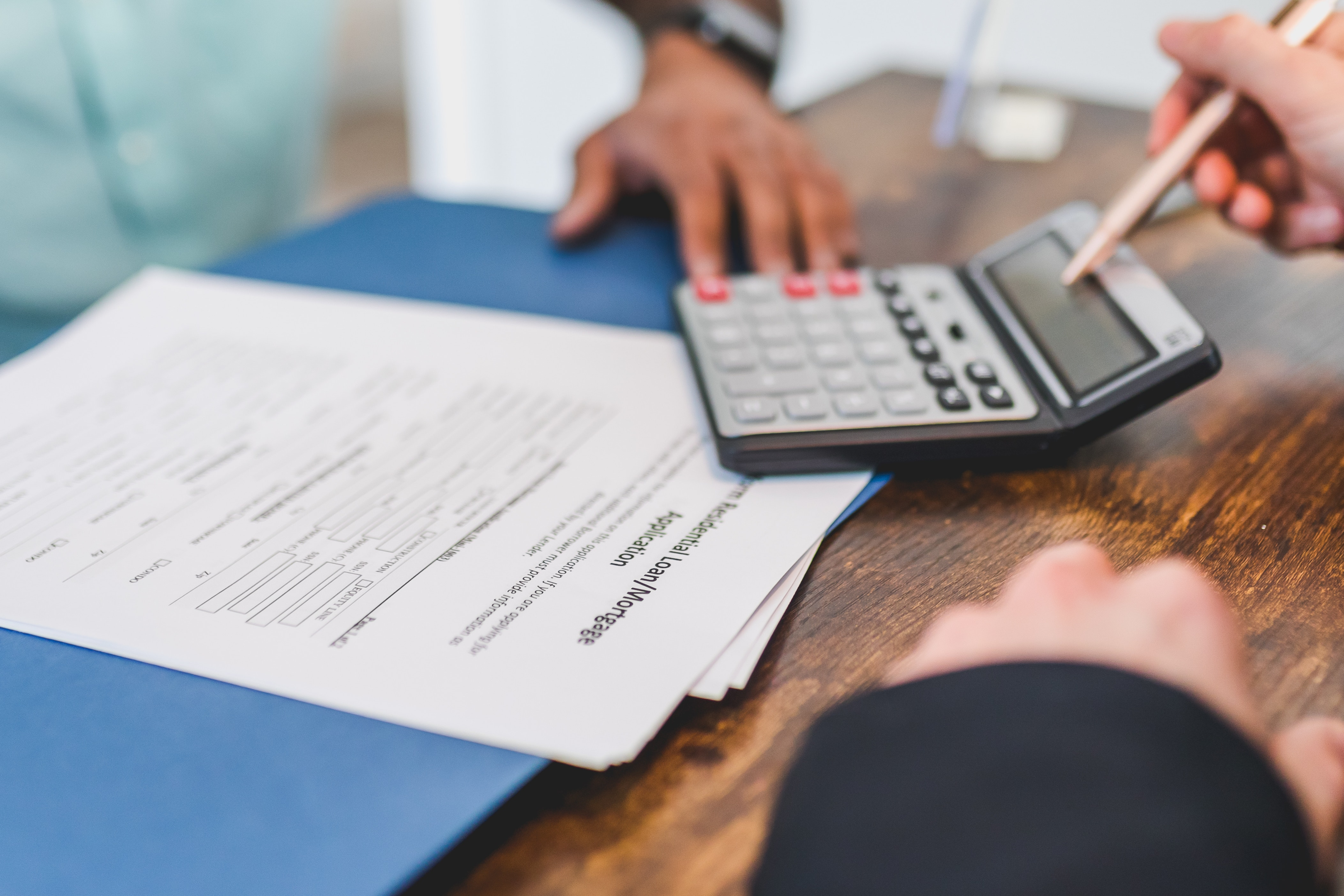 "The more you can give the bank, the better because the less interest you'll pay. But it does come down to individual circumstances. How good is your income, how long have you been in your job? You might have just got a good pay rise, so you can afford to make those repayments" Mortgage broker and Port Finance Group director Anthony McDonald .
Example Deposit Amounts
We've put together a rough deposit guide for various standard property prices.
What other upfront costs do I need to pay?
Whilst saving up for a home deposit appears to be the goal before buying a home, do not forget that there are other additional costs that accompany buying a new home.
Apart from the minimum required deposit of at least 5%, first home buyers must have funds to cover stamp duty, bank fees, legal fees and government transfer fees, where the loan to value ratio (LVR) is greater than 95%.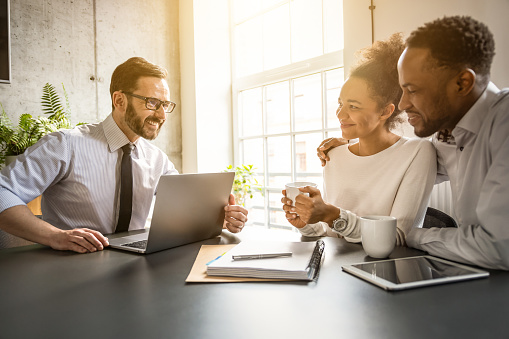 Generally, the extra funds required when buying a home be anywhere between $3,000 – $10,000 and that is why it is important to understand what these hidden costs are.
#1 Conveyancing and legal fees
Professional fees, GST, disbursements, and other costs are commonly included in conveyancing and legal fees, ranging from $1200 to $3000. The fees normally vary depending on the complexity of the purchase.
#2 Stamp duty
The amount of stamp duty is directly proportional to the value of your property. First home buyers may be eligible to a concessional rate or even an exemption from paying stamp duty under the First Home Buyers Assistance scheme (FHBAS).
The Grants & Schemes for stamp duty vary state to state and you can find out more about them and your eligibility here:
#3 Building and pest inspection
Depending on the size of your property, an average-sized property can cost somewhere around $400-$500.
If you are purchasing brand new or off the plan, a Building & Pest Inspection is not usually required.
#4 Mortgage registration fee
The cost of the mortgage registration charge varies by state and region.
NSW: $147.70
QLD: $197
VIC: $112.40 (electronic), $121.40 (paper)
ACT: $155
SA:$176
NT: $152
WA: $181.30
TAS: $141.07
You are expected to pay your mortgage registration fee during settlement, when you officially own the property and start the mortgage. Your lender will usually offer to add this to your loan.
#5 Loan application fee
Loan application fees normally depend upon the amount you plan to borrow and from which lender, typically ranging from $150 to $700.
#6 Lenders Mortgage Insurance (LMI)
Homebuyers with a deposit smaller than 20% usually need Lenders' Mortgage Insurance. This is a one-time payment between 1-3% of your loan amount.
This can usually be added to your loan, so often you don't have to pay this upfront and out of pocket.
Support for First Home Buyers
If you're buying your first home, you may be able to get help from the government scheme.
1. FIRST HOME BUYER ASSISTANCE SCHEME
If you are a first home buyer, you may be eligible for a full or partial exemption from transfer duty (stamp duty) in NSW.
Full exemption when purchasing a new home up to $650,000
Partial exemption when purchasing a new home between $650,000 and $800,000
Find out about more requirements for the grants in NSW.
2. THE FIRST HOME OWNER GRANT
In addition to the First Home Buyers Assistance Scheme benefits, you might be eligible to get $10,000 towards the purchase price. However, you will need to meet these below requirements
Buying your first property
It's a new home that no-one has lived in before
The purchase price is under $600,000
Find out about more requirements for the grants in NSW.

3. FIRST HOME LOAN DEPOSIT SCHEME
The First Home Loan Deposit Scheme is available from 1 January 2020, administered by The National Housing Finance and Investment Corporation (NHFIC).
It helps eligible first home buyers, who intend to move into and live in the property (not an investment property) to:
Buy a house with a deposit as small as 5% of the purchase price
Save between $5,000 – $10,000 in lender's mortgage insurance (LMI) fees
The Federal Government acts as a guarantor for up to 15% of your home loan under the Scheme, which means you won't have to pay this cost. There are also several thresholds on the value of the property under a home loan deposit scheme depending on which state you are located in.
Visit here to find out more about the First Home Loan Deposit in NSW.
4. FIRST HOME SUPER SAVER SCHEME
The First Home Super Saver Scheme (FHSS) allows you to save money for your first home inside your super fund. Under the current scheme (as of 12th Jan 2022), you are eligible to make a contribution of up to $30,000 to your super fund to use for a deposit when purchasing your first home.
It's important to note that you need to ensure to request for your contributions to be released once you are starting to look for a property and must be approved prior to signing a contract.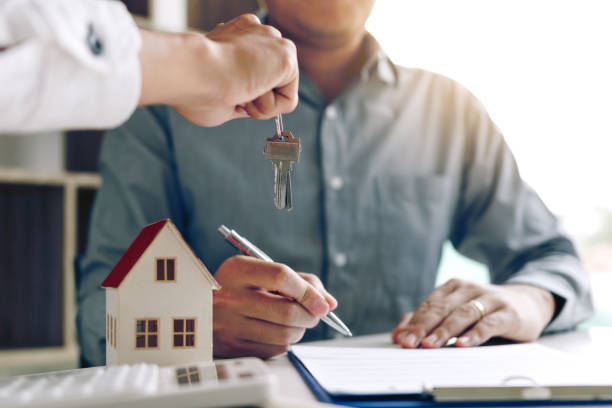 Simple tips to save your house deposit
The question that all of you must be wondering is how to save up so much money? Stay with us to learn all about the best tips that would make your savings increase. Do not worry, we will not suggest you give up all your guilty pleasures in life like your daily Smashed Avocado and Soy latte!
#1 TAKE CARE OF YOUR CREDIT FIRST
Obtaining a home loan without a good credit score is not impossible, but it is more challenging. You may already know what your credit report looks like, but if you don't, it's critical to do so. There are several credit reporting companies that can provide you with a report.
If you have a few negative marks on your credit report, it's not the end of the world; there are steps you can do to improve your situation, and you'll want to do so before asking for loans to avoid being turned down.
#2 MAKE A BUDGET AND SAVINGS PLAN
To calculate your monthly potential savings capacity, subtract your essentials (such as utilities, rent, groceries and car expenses) from your monthly wage.
Maintaining cash flow will let you observe how much you have spent during the month, even on small things such as buying a coffee or breakfast every day. Spending just $20 a day on miscellaneous items amounts to $7,300 a year!
This does not mean that you must cut out the simple pleasures of life which keep you going, rather make sensible and calculated decisions on spending to achieve your savings target.
#3 REDUCE YOUR DEBT
Cutting down on debt is a great way to save on interest costs. If you have multiple credit cards or loans, consider merging them into one loan.
Clearing out your debts and personal loans will not only help you reach your savings goals faster but will also increase your borrowing power when it comes time to apply for a home loan.
Making your credit card repayments during the interest-free period might save on interest costs too.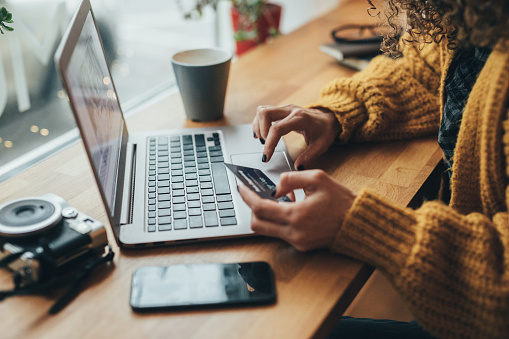 #4 FIND A HIGH-INTEREST SAVINGS ACCOUNT
Banks often offer savings accounts with higher interest rates when you don't make any withdrawals. Considering that you are saving money for a home loan deposit, you are likely to not make withdrawals. (At least you shouldn't be!)
Hence, these accounts make for a good source of savings due to the high-interest rate and it also gives you an incentive to not get tempted to dip into your savings. Also if you are under 30, some banks might offer you higher-interest options. Be sure to ask your bank what types of high-interest savings accounts and incentives they offer!
#5 PRETEND YOU ALREADY OWN A HOUSE TO SAVE EXTRA MONEY
This is one of the best tips we ever received (thank you whoever you were)!
Mortgage repayments, plus the costs of owning a home could be significantly higher than your current rent, as homeownership comes with a few additional costs – from council rates to maintenance – that you don't have to worry about when renting.
Create your monthly budget as if you had these extra expenses. You can use an average based on properties you are interested in, or alternatively speak to your property consultant or finance broker – they will be able to assist. It will not only help you get used to the budget you'll need to live on once you own a home, but it will also help you accelerate your savings.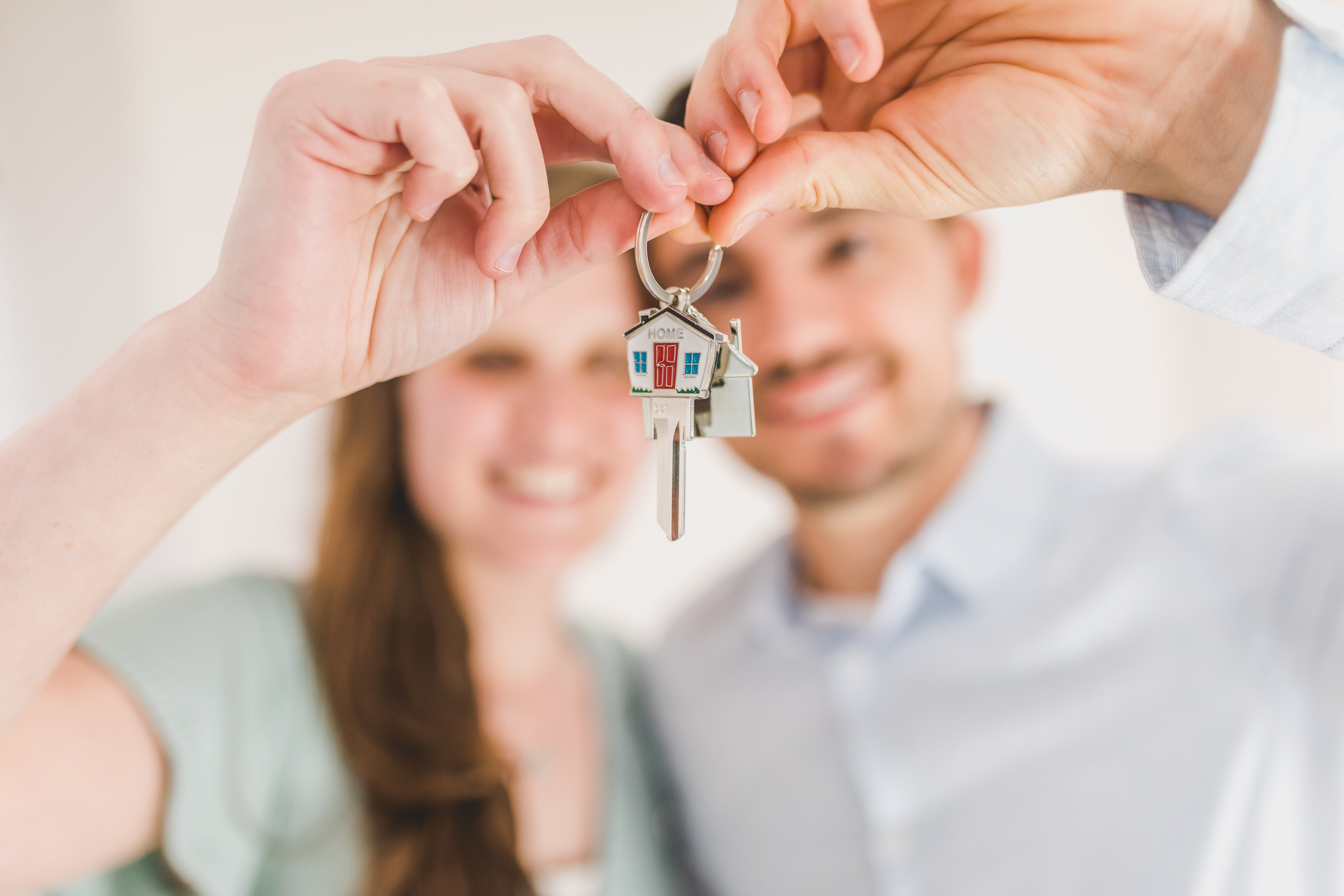 A few last words…
Saving for a deposit can seem overwhelming in the beginning but with a vivid destination and hard work, you are bound to reach it. These words will ring a bell when you look back to this day with a key to your property in your hand!
At Liviti, we know that everyone's circumstances and needs are different and getting in to the property market for the first time can be daunting. But you don't have to do everything on your own.
Call Liviti today at (02) 9056 4311 or enquire here to talk to our experienced consultants and let us guide you every step of the way.