March 30, 2022
Real Estate Terminology
Have you ever found yourself in a conversation about the property and just being flat out confused? We get it. Real estate terminology can be tricky to wrap your head around.
Understanding real estate terminology is the easiest way to be as involved as you can in your property search and avoid any nasty surprises. Of course, it is always a good idea to consult a legal professional during this process but having a good foundation on some of the terms that may appear frequently is definitely helpful.
We have curated a list of real estate terms that may pop up here and there. Feel free to use this as your own little dictionary if you encounter any terms you don't understand on your property journey!
There are plenty of handy terms in here that you may need to know and understand PLUS more to come. So we suggest bookmarking this so you can come back to it at any point with ease.
TOP TIP: if you're looking for a particular term, don't want to scroll on and on and on, simply press Ctrl + F (Windows) or Cmd + F (Mac) to find it quickly. If you're using a mobile phone click share and then 'Find On Page'. It really is that easy!
A
A/C
An abbreviation for Air-conditioning that is placed inside of the property. It can be in the form of fixed A/C or ducted A/C to control the overall temperature of the building.
Adj
An abbreviation for Adjacent is used to compare specific features and benefits that are next to or adjoining something else.
Amen/Amenities
An abbreviation of Amenities, this is a feature of a property that makes it more valuable to potential buyers. These features can be both internal amenities and external amenities.
Internal Amenities – features offered and placed in the building.
External Amenities – features and services within close proximity to the building.
Apartment
A room or set of rooms fitted especially with housekeeping facilities and maintenance facilities like strata that are in charge of maintaining the complex to which that apartment is a part and usually leased as a dwelling.
API
An abbreviation for the Australian Property Institute, they are regarded as the industry voice for property professionals with essential tools and information. They set and maintain professional practice standards, codes of conduct and Code of Ethics.
Appreciation
In real estate, appreciation refers to your property's value or, more specifically, how much its value increases over time.
Appraisal
An unbiased estimate of how much a property is worth. When buying a home, this is made by a third party also known as the appraiser so make sure that the loan amount put forward by the lender is accurate.
Auction
An Auction is conducted when a Vendor (someone selling their property) partners up with a real estate agency to create a public sale of the property to the highest bidder (the buyer).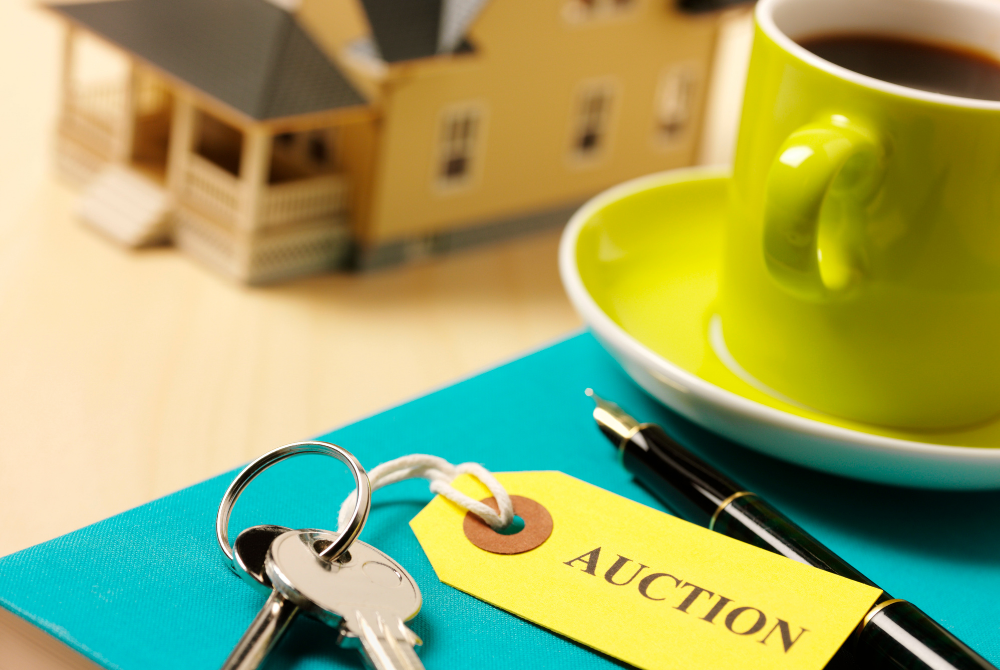 B
BIR
An abbreviation for Built-in Wardrobes is an allocated space room of the apartment where a cupboard is automatically installed and fixed into them.
Bridging Loan
Also referred to as bridging finance, it is a short-term loan used to allow a buyer to purchase a new property if they have not yet sold their current most recent property they sold hasn't settled yet.
Buyer's agent (BA)
A licensed and certified representative of a buyer who is looking to purchase a property and helps with negotiations between the vendor and their agent. During the property transaction, they also act as the buyer's bidder and decision-maker.
C
Cash-Out Refinancing
This occurs when a newer, larger mortgage replaces the old one and is an opportunity for a property owner to use their mortgage to receive cash.
Capital gain
The profit that is made after selling a capital asset like a house or apartment. This is based on what the property initially valued compared to its current market value.
Capital Gains Tax
Capital gains tax results from the profit made from selling an INVESTMENT property only, not a family home.
Capital Gains Tax Discount
When you sell an asset like a property – you are entitled to a discount of up to 50% reduced capital gains tax as long as you have owned the asset for at least 12 months and are an Australian Citizen.
Capital Growth
This is the increase in value that your asset accumulates over time. This is calculated by comparing the market value (what it's currently worth in the market) to the amount you paid when you first purchased the asset.
Capital Return
This is a returned payment from an investment that is not considered taxable and is not taxed as an income.
Caveat
A warning prohibiting one from certain acts or practices.
Caveat emptor
Latin for "let the buyer beware" is a warning to the buyer that they have the responsibility to thoroughly check the quality of the property they intend to purchase.
Certificate of occupancy
A certificate validating that a building project has reached a stage where it complies with all relevant statutory rebuilding regulations and is ready for occupation.
Certificate of Title
This is a legal document proving the official ownership of a piece of land.
Common property
Property or a part of a property that is not owned by one individual but by the whole group residing there who all have equal rights to use that piece of land.
Contract
A written or spoken agreement, especially one concerning sales, tenancy, and employment, that is forcible by law.
Conveyancer
A licensed professional specialising in giving the buyer information and advice regarding the sale of a property.
Counteroffer
A new return offer that is made by the seller in response to the original offer.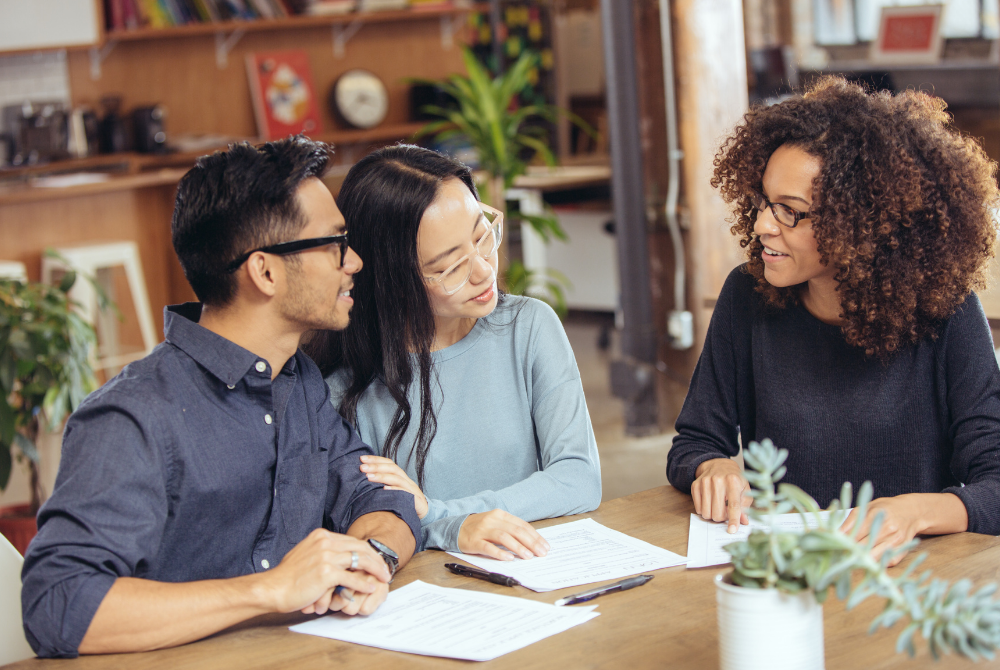 D
Deposit
The amount (usually 10% of the sale price) that needs to be paid as a first instalment on the purchase of something such as a property. Very important for off the plan apartment purchases as well, as a deposit will take your chosen apartment off the market until the project is completed.
Deposit Bond
An insurance policy acts as a cash substitute guaranteeing that the buyer will pay the vendor the deposit at the settlement date.
Depreciation
The amount that the value of an asset such as a property is reduced over time. In real estate, this term refers to a decline in the value of the land, the building's structure, or any equipment assets within it such as windows, carpet, ovens or blinds.
Depreciation Schedule
A report outlining all of the available tax depreciable assets relating to a residential investment property or commercial building.
Disbursements
Costs incurred by a licensed estate agent, solicitor or conveyancer which can be passed on to the client.
Display Home
A house, townhouse or villa that has been built for display purposes to help the buyer get an idea of its appearance and inclusions when they enter a contract for the building of their own house.
Display Suite
Display suites provide potential purchasers with the opportunity to preview features & finishes of the future property, often featuring sample kitchens & bathrooms, or at least finishes boards. This creates an image in their minds of how a particular project is going to look.
Display Apartment
A finished apartment that is built for display purposes, especially for off the plan apartments, to help the buyer get an idea of its size, what it will look like, and the type of fittings and fixtures it will include.
Due Diligence
Due diligence is an investigation or review of the physical and financial of the property and its location prior to purchase.
E
Equity
The difference in the value of a property asset and the debt owed on that asset.
Equity = (what your property is worth) – (how much debt you owe)
For example, if your property is worth 800,000 and your mortgage is 430,000,
Equity = 800,000 – 430,000 = 370,000
Equal Credit Opportunity Act
A legal act created to make it unlawful for creditors to discriminate against any applicants due to race, colour, religion, national sex, marital status, age, disability or because they receive public assistance.
Exchange of contracts
The legal process where two legal representatives of the buyer and seller swap signed contracts to bind the agreement to sell a property. A deposit is usually paid at this time and may be forfeited if either party backs out of the deal.
Exclusive listing
When the seller of a property (vendor) has signed an agreement to make an estate agent solely responsible for the sale of their property.
F
Fair Market Value (FMV)
An accurate price that property or asset would sell for in an open and competitive market where both buyers and sellers understand the asset being sold with no added pressure to rush the transaction.
FHG
An abbreviation for Family Home Guarantee, this is a government initiative that supports eligible single parents with dependants in purchasing a family home by allowing them to pay a deposit as small as 2% and protecting them from Lenders Mortgage Insurance.
FHOG
Also known as First Home Owner Grant, it is a national scheme funded by states and territories providing a single grant that is payable for first-time homeowners that meet the given criteria.
Fittings
Removable items in a home can be taken out without damaging the items or space from where they were located. These items will not be noted in the contract, So if you are hoping the seller will leave the blinds that have been perfectly made for that apartment, make sure its in the contract!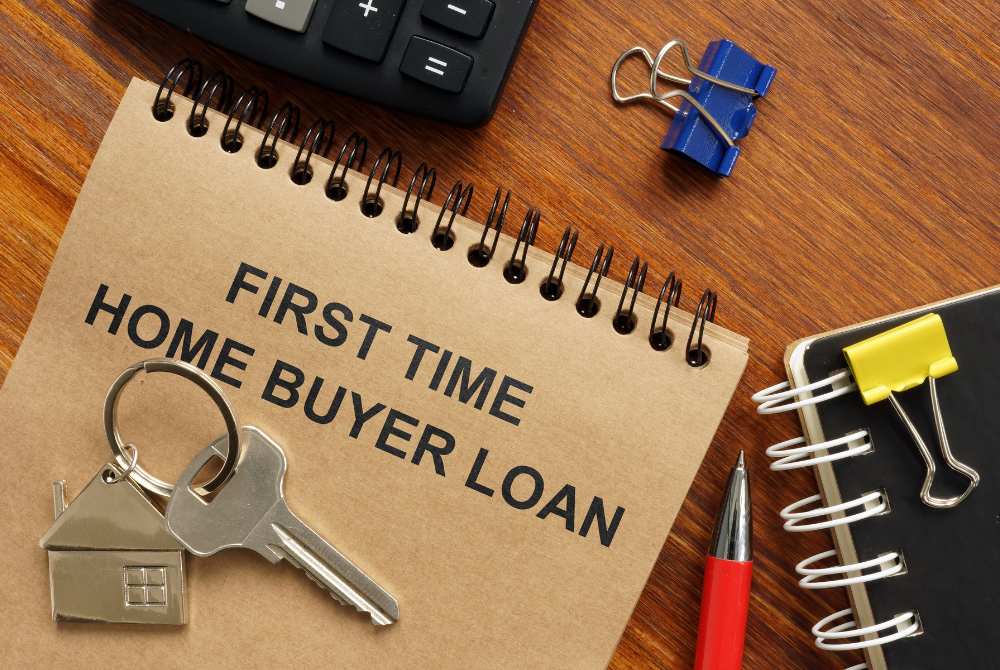 Fixtures
Items installed securely to the property that would be impossible to remove without damaging the item or structure of the property. These are mentioned usually on the front page of your contract, ensure you check these carefully.
Foreclose
The removal of the owner's right, title and interest of a property or asset. This is usually due to a lack of due payments being made.
G
Gazumping
This occurs when your offer to purchase a property is accepted, but the property is then sold to someone else who may have offered the seller a higher bid.
Guarantor
Someone who agrees to take responsibility for the home loan if the main borrower fails to pay the lender per the terms in the initial loan agreement.
H
Holding Deposit
A holding deposit is a sum of money that is paid to someone selling their property or asset as part of an offer to buy. This occurs before the signing of any paperwork.
House
A building that allows humans to reside in. Unlike other types of property, a house tends to be larger – often with more than three bedrooms, and usually comes with the land below it.
Household insurance
Insurance that covers your house and other structures/belongings of your property against all risks, including theft, extreme weather damage, and fire.
I
Interest
The amount of money that a borrower regularly pays to a lender in addition to the main amount borrowed.
Interest Rate
The interest rate is the amount of money a lender charges a borrower as a percentage of the amount they were loaned.
Interest-only loan
A type of loan which ensures the borrower is required to make only the interest payments on the loan for a specified period of time.
Investment
An asset acquired with the intent of generating income or appreciation from it.
Investment property
Property that is acquired by the owner or the tenant under a finance lease to earn rental income, capital growth or both.
L
Land Tax
An annual tax levied by the government that landowners must pay on the assessed value of their land.
Landlord
The owner of a house, apartment, land, or real estate which is rented or leased to an individual or business.
Landscaping
The act of modifying the visual features of an area of land. For example, this can be done by planting trees, shrubs, flowers, grass and other plants, or even putting in new paths or stepping stones in your garden.
Lease
A contract where one party (the lessee) agrees to pay or make a series of payments to rent a property owned by another party (the lessor) for a set time period.
LMI
Also known as Lender's Mortgage Insurance, this is insurance that a lender takes out to protect them from the risk of not covering the outstanding loan balance if the borrower can't meet the loan payments and the property is sold for less.
Loan Contingency
A written clause in a legal real estate contract stating certain requirements the buyer must meet before the approval of the property sale.
LVR
Also known as the loan-to-value ratio, this is the amount of money that needs to be borrowed against the value of a property expressed as a percentage.
M
Market Price
The current price at which a property can be bought or sold. Market value is determined by supply and demand and can change very quickly.
Mortgage
If a buyer cannot pay for the property upfront, a mortgage loan is used where the property can be used as collateral if the borrower is unable to repay the amount that they have borrowed from the lender plus interest.
Mortgage protection insurance
Also known as mortgage guarantee insurance, this is an income protection policy that provides coverage for a borrower's mortgage payments in the event of redundancy, illness or injury that prevents them from working.
N
Negative gearing
This occurs when the costs associated with the investment property are more than the income it generates.
Net income
Can be calculated as an income minus the cost of goods sold, expenses, depreciation, interest, and taxes.
No cash-out refinance
The refinancing of an existing mortgage for an amount equal to or a landlord amount of the remainder of the existing loan balance.
Notice of Termination
The notice given by the landlord or tenant when they want to end the rental agreement and vacate the property.
O
OC
An abbreviation for Occupation Certificate, this is a document issued by the local government agency or building department certifying that a building adheres to the national building codes and is in a suitable condition for occupancy. An apartment complex must receive OC before settlements can commence with purchasers.
Offer
When the buyer presents to the seller the amount of money that they are willing to pay for their property which they can then accept, reject or make a counteroffer.
Off the plan
This is when a buyer signs the contract to purchase an incomplete property that is still under construction.
Offset account
An everyday transaction account where the credit is offset against the amount owed on the home loan or mortgage loan to reduce the interest charged.
Open House
Sometimes also called an open inspection, is a scheduled time when a property is made available for viewing by potential buyers.
Outgoings
Expenses are associated with the upkeep and maintenance of the property that the tenant has agreed to pay on top of the rent.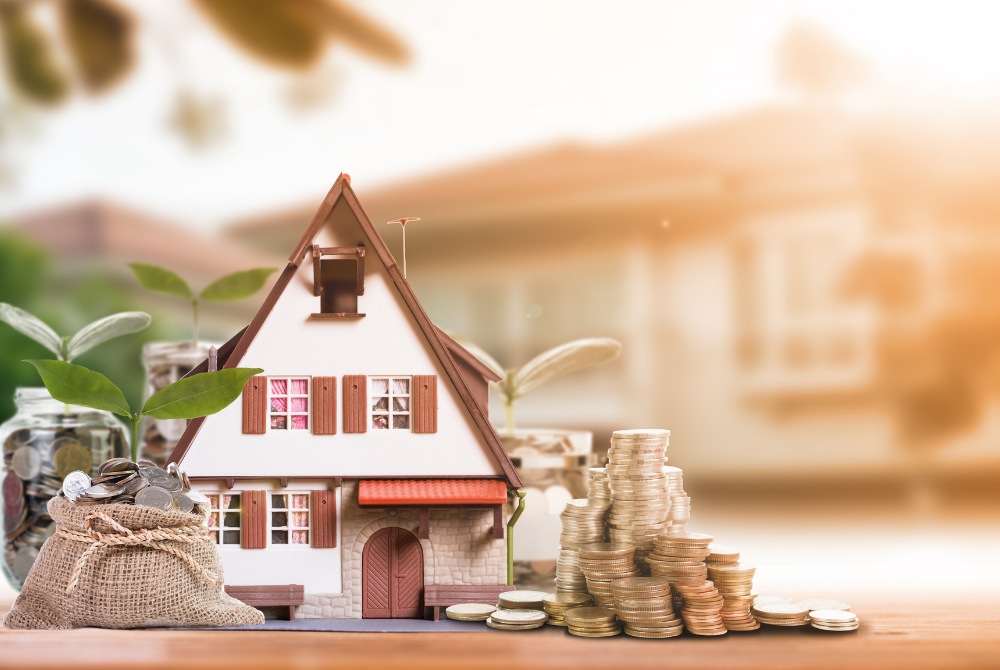 Owner's Corporation
The owners of a strata scheme who are responsible for the repair, maintenance and overall management of the common property.
Owner Occupier / Owner Occupancy
This term is used when the legal owner of a property, like a house or an apartment, occupies and uses it.
Owner's Reserve price
The lowest amount that a seller is willing to accept as the final bid on their property.
P
Pre-approval
When the lender agrees, in principle, to the lending of a certain amount of money towards purchasing a property but hasn't reached the full or final approval.
Private Inspection
These are not publicly advertised but to buyers who are screened before their appointment viewing to ensure that they can afford the property price and are serious about following through with the sale.
Property Management
They oversee and manages many aspects of different real estate properties, including land, residential and commercial properties.
R
Rates
All property owners pay rates to help pay for maintenance, services, facilities and open spaces. Property values are used as a basis by the council to calculate the amount each owner needs to pay.
RBA
The Reserve Bank of Australia, Australia's central bank, provides a range of banking services to the Australian Government and overseas central banks and conducts monetary policy to achieve its goals of price stability, full employment and the economic prosperity and welfare of the Australian people. [edit]
Real Estate
Property consisting of land or the buildings on top of it.
Real Estate Agent
Also often referred to as real estate broker or realtor, they are a licensed real estate professional who represents the people who buy, rent, sell or rent out real estate properties.
Repayments
The amounts of money that must be paid at regular rates to repay a debt, in real estate, this is usually a mortgage payment.
Reverse mortgage
Usually used by older homeowners, this is a type of mortgage allowing them to make use of the equity in their homes and doesn't require a mortgage repayment until they have vacated the property as it is secured by a residential property.
S
Settlement
The process of taking legal ownership of the property consists of a pre-settlement inspection, signing the transfer documents, registering the transfer of ownership with the relevant government agency and making final payment to the seller.
Settlement date
The agreed-upon date that the property sale is finalised. On this day, the buyer pays the vendor and takes property ownership.
Second mortgage
A mortgage loan that is placed on a property in addition to the original one without having to refinance the first.
Solicitor
A legal professional who provides information and assistance to their clients regarding legal advice on an issue or services like property rights and contract making.
Stamp duty
The government tax levied on legal documents during the transfer of assets or property ownership and is calculated as a percentage of the contract value.
Strata Scheme
A system of multi-level apartment blocks and horizontal subdivisions comprising of private residences and communal spaces with multiple owners.
Strata Plan
A plan representing the owned buildings and lots of the strata scheme. A lot boundary can be identified as horizontal or vertical where:
Vertical boundaries – the lines on the floor plan relating to structures.
Horizontal boundaries – structural surfaces like a floor or ceiling.
Strata Title
A legal document of ownership for property or land in the strata scheme.
Sunset Clause
A condition included in some property sale contracts, like those for off the plan properties, that places a time frame (sunset date) on the validity of the contract. It is designed to protect the buyer and seller.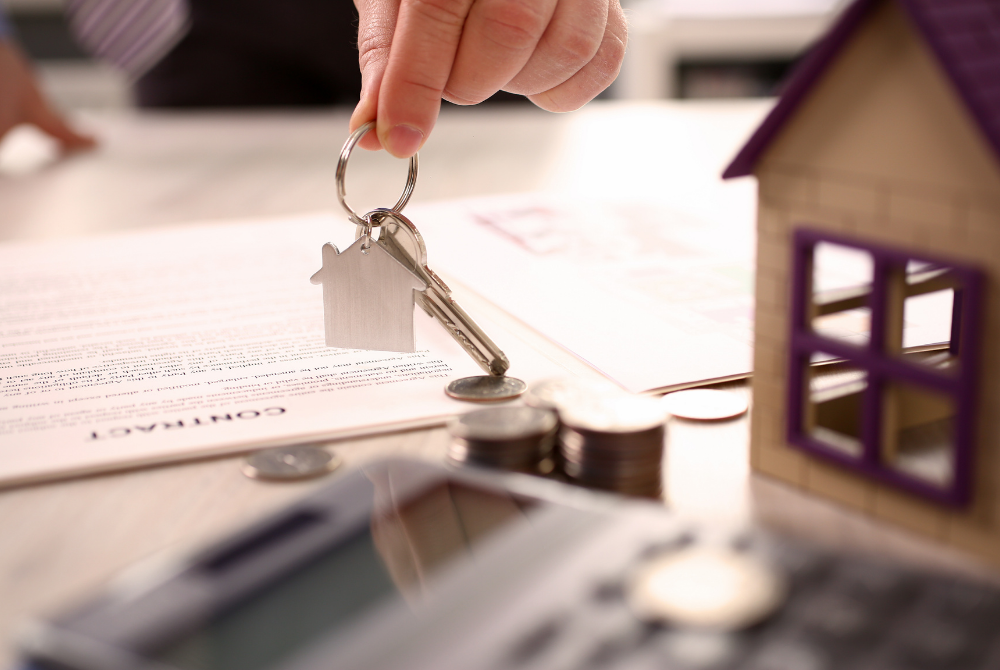 T
Tenant
Also referred to as a lessee, this is a person or legal entity who pays rent to legally use and occupy a property under the terms of a lease.
Terrace
A relatively level paved or planted outdoor area adjoining a building.
Title
A "title" is a legal document showing legal ownership of a property and grants the exclusive use of the land, allowing you to build on it.
Townhouse
A self-contained property within a complex which usually has shared walls on one or more sides of the property. The buyer owns their dwelling but has shared ownership of the land and common property with other owners in the complex.
Trust account
An account that is managed by a real estate where funds concerning real estate transactions are held for or on behalf of someone else for a specified period of time and cannot be used for other purposes.
V
Vacancy
A property or lot that is available or unoccupied.
Vacancy Rate
All of the vacant or unoccupied rentals in a property such as an apartment complex at a particular time are expressed as a percentage.
Valuation
Also known as Bank Valuation, this is an estimate of the property's value made by a bank to determine the risk in lending money for it.
Vendor
A person or entity who offers something for sale. In a real estate transaction, they are the person or entity selling the property.
Y
Yield
Also known as rental yield, this is the measurement of annual rental income on investment property expressed as a proportion of the property value.
Z
Zoning
A planning tool used by local governments to determine the nature of the land or property and its intended use.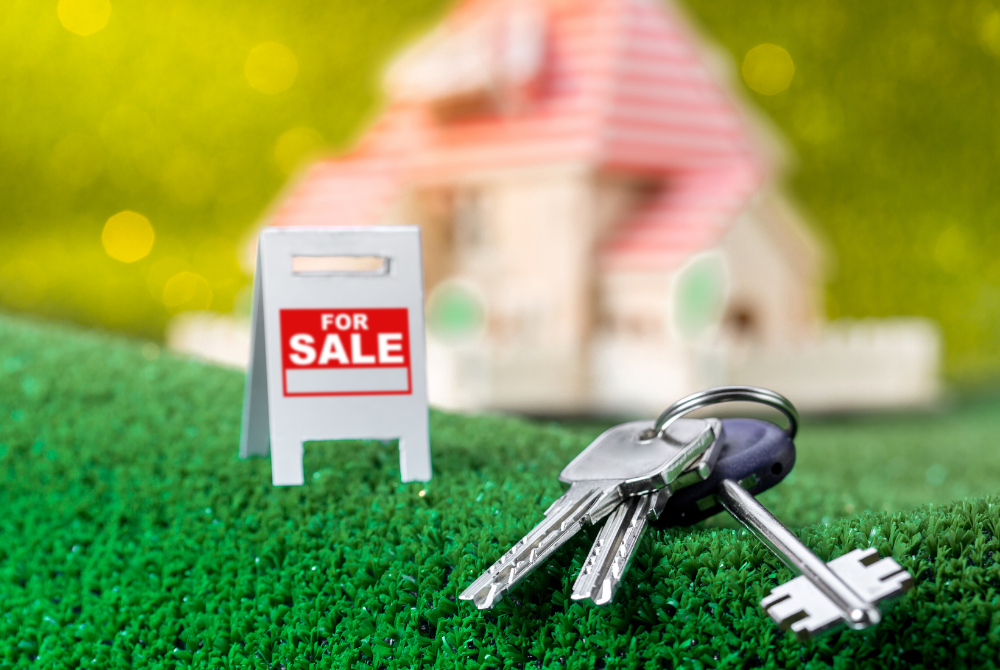 Conclusion
If you would like some more clarification or information on any of these real estate terms or are looking for guidance on your property journey, Liviti is happy to help!
If there is a term we have missed please let us know so we can help you and future readers!
Give us a call at (02) 9056 4311 or leave an enquiry here to chat with one of our friendly and informative team members to answer all your property questions and get you in your dream home asap!