May 13, 2022
Sustainable Apartments: Everything You Need To Know
YES, we've all heard sustainable living is becoming more and more important! Have you realised you're already doing it? We are re-using our Woolies bags, using keep cups for our morning coffee, struggling (slightly) to drink out of paper straws and reducing our plastic usage.
With growing concerns about climate change, biodiversity loss, resource depletion, and more, sustainability has become a necessity in today's society.
More Aussies than ever are embracing apartment living. The country is witnessing a HUGE rise in the popularity of high-density.
For Sydneysiders, more than half of the city will call an apartment home by 2030, and right now 80 per cent of them want information about a building's environmental performance at the point of sale or lease. HURRAY, people are finally getting the message and sustainable apartment buildings are the perfect solution!
So is sustainable apartment living paving our future way of living? Keep reading to find out!
Basics of Sustainable Design
Aussie residents are on the lookout for more green features before they buy or rent. They are searching for sustainable design elements, which aim to reduce negative impacts on the planet and boost the well-being and health of the community.
The innovative use of renewable energy systems, and shared electric vehicle charging spaces for tenants are just a few of the eco-friendly features introduced in recent developments.
But what about the basics of sustainable apartment design?
1. Reducing our Energy Use
Encouraging the use of natural light is an easy and effective way to help apartment dwellers enjoy the winter sun and avoid the summer heat. This can be done by enhancing the number and size of windows and skylights in the home.
Not only does this reduce the building's energy costs, but it also improves residents' well-being and productivity. Solar panel design, energy-efficient appliances and lighting such as LEDs are also effective eco-friendly features to look out for to lower energy and water consumption.
2. Renewable Building Materials
Architects and developers can include materials that have come from natural, renewable sources in sustainable apartments. The production of traditional building materials releases a mass of greenhouse gases into our atmosphere, contributing to the dilemma of climate change.
So green materials such as bamboo flooring, timber, natural stone, wood, low VOC paints and carpets are the new way to go.
3. Rooftop Gardens
Rooftop gardens are another beautiful and basic sustainable design feature that removes harmful airborne particles within the urban city air and provide a 'green shield' for the building. The plants absorb direct sunlight and act as a natural insulation blanket, lowering energy costs by reducing the need to use electricity, and helping our environment too.
Apartment Living is on the rise
Gone is the great Australian dream of the 1000sqm block, lost to apartment blocks as high density living rapidly grows across the suburbs. Raising a family in an apartment is becoming an exciting new trend! According to ABS data, the percentage of Australians choosing to live in apartment buildings has increased by 78 per cent over the past 25 years!
Apartment buildings in inner-city regions are carefully designed to deliver convenience and comfortable living, without the maintenance and long commutes associated with traditional suburban homes.
High-density living offers easy maintenance, awesome amenities, increased safety and short-term options to residents who have a busy lifestyle and want to save money. Sounds perfect, doesn't it?
Workers want to have the city at their fingertips, opting to move closer to the CBD to manage their busy lifestyle and enjoy convenience. The inner-city apartment lifestyle combines innovative design and modern living with a short walking distance to work, fine restaurants, shopping areas and opportunities for leisure. What more could you want?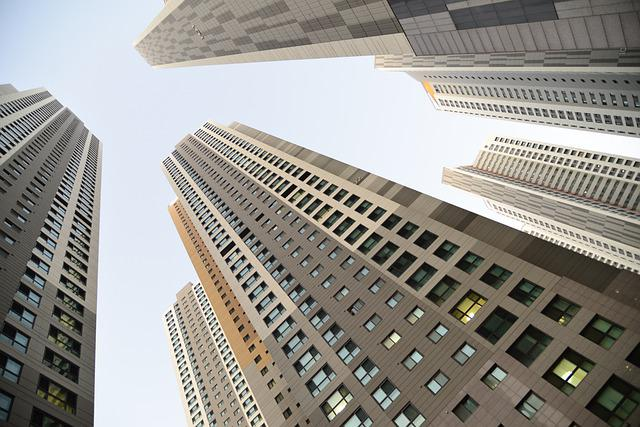 How can individual apartments be sustainable?
High-density living, whether the buildings are sustainable or not, provides a great opportunity to reduce your carbon footprint.
If your apartment building is not sustainably designed, you can still adopt small habits to become more eco-friendly. Here are 3 tips to transform your apartment into an eco-friendly space!
1. Save energy
There are so many ways to save energy in your own apartment! First, consider switching out your lightbulbs for LED lights. LEDs are eco-friendly and use less energy, with a longer lifespan that will help you save energy and lower your power bills.
Take advantage of the sunlight during the day to add more natural lighting into your space, and further reduce energy usage. Conserving water by using water-efficient appliances such as washing machines and showerheads can also help to save energy and water consumption.
2. Adopt a zero-waste lifestyle
Reduce, reuse, and recycle! If you don't have an apartment complex that provides recycling facilities, you can still establish your own personalised system to make your space more sustainable. Reuse or repurpose old items before they go to waste, separate recyclable items from general waste and drop them off at local recycling centres.
Change your purchasing habits and invest in more sustainable products such as eco-friendly toilet paper, reusable tea bags and paper materials. Research into what you can or can't recycle, to ensure you do it right!
3. Plants!
'Going green' can be taken literally by adding plants into your apartment space. Not only will they brighten up the home, but also improve air quality, natural ventilation and your wellbeing.
An indoor garden is easy to maintain and has been proven to relieve stress, and enhance your mood, focus and creativity. Who doesn't love a natural mood-booster?
How can new apartment buildings be sustainable?
High-density living is usually assumed to be more sustainable than other housing options. But each year apartment living contributes to 22 per cent of the city's water usage and 9 per cent of greenhouse gas emissions. This calls for action to be taken within the development process to improve sustainability.
1. Perfect Location
Firstly, developers should choose an urban village location that is central to public transport options and local facilities such as schools, shops, dining and entertainment. This will lower the need for tenants to use cars, reducing carbon pollutants.
2. Energy efficiency
As mentioned earlier, installing water and energy-friendly features into the apartment block is important to ensure it is sustainable. This includes water tanks, a greywater system, dual-flush toilets, low flow faucets, showerheads, washing machines and dishwashers.
Designing an apartment building that maximises solar panel electricity, natural light, insulation and ventilation will reduce the need to use power for heating and cooling. A green roof is another optimal installation that reduces stormwater runoff, increases biodiversity and lowers urban heat effects.
3. Sharing is caring
Incorporating shared common spaces within the structure that encourages social cohesion can also minimize environmental impacts. This includes gyms, swimming pools, gardens or even commercial spaces that residents can share without having to leave the apartment building.
This reduces the need to leave the property and travel to other facilities by car, lowering emissions that negatively impact our environment.
How can existing apartment buildings improve their sustainability?
Once an apartment complex is built, people often think they are 'stuck' with them. But with simple maintenance and fine-tuning, apartment buildings can actually become more sustainable! Here are a few ways that building owners and tenants can transform complexes into sustainable living spaces.
1. NABERS
NABERS can help apartment owners to measure and manage the performance of their property and reduce the cost of energy consumption. A high NABERS rating indicates a strata community is well-governed, makes good decisions and attracts buyers with a deeper insight into a property's performance. So apartment owners should track the performance of their building and aim to improve their rating, to ultimately enhance their sustainability.
To improve their NABERS rating, building owners can encourage tenants to use energy efficient appliances, and lower their consumption of water and lighting when not necessary. They can also implement shared common areas to motivate tenants to spend time together at the property without the need to travel for social amusement.
2. Green Building Initiative
Another option is the Green Building Initiative, a not for profit organisation that encourages the adoption of building practices that are resource efficient and environmentally sustainable. The initiative facilitates a web-based program for green building rating and certification, including an onsite assessment by a qualified third-party assessor.
Liviti's Top 5 sustainable apartment developments in Australia
1. Ridgewaters Kiama
Design
These elegant and spacious three-bedroom apartments have social, economic and environmental sustainability embedded throughout their design. Ridgewaters Kiama is centrally located to communal amenities and recreation, reducing the need for residents to travel by car. It has rainwater tanks, cross ventilation and provisions for solar panels, to lower the cost of electricity and save water and energy consumption.
Ridgewaters also offers Electric Vehicle Chargers and EV Charging Load Management, to encourage the use of electric cars which eliminate exhaust emissions and have a better impact on air quality compared to conventional vehicles. All the boxes are ticked!
Amenities
2. Hotham, Melbourne
Hotham in North Melbourne offers apartments and townhouses that blend sustainable design with innovative, modern architecture. Just 2km from Melbourne CBD with exceptional access to public transport, Hotham encourages residents to ditch their cars and enjoy sustainable travel.
Hotham offers an incredible abundance of communal spaces, with SPECTACULAR facilities. A golf simulator, gold class cinema, sports bar… WOW! And did we mention Hotham's gardens? There's rooftop gardens, a Japanese garden and a central garden, with an array of plant-life that help to improve air quality and bring residents together.
3. One Central Park, Sydney
One Central Park in Sydney's CBD inspires and drives the future of green architecture. It connects Australia's leafy green landscape to high-density city living, with a lush, towering plant design set on display to thousands of pedestrians every day. Those who admire One Central Park at street level are able to realise how the mixed-use property epitomises the future of sustainable living.
With a green roof, plant-filled areas, an automated water irrigation system, a thermal tri-generation plant, and car-sharing systems… One Central Park has sustainability at its forefront.
It is beautifully designed, with a large panel of hovering mirrors that reflect flickers of sunlight down to lower levels during the day. At night, LED lights transfigure the panels into a sparkling light installation. One Central Park achieved a 5 Green Star rating for its residential and retail towers.
4. Granville Place, Sydney
Located just 2km away from Sydney's second CBD, Parramatta, Granville Place pairs vibrancy and energy with relaxation and harmony. These highly liveable homes place you in the heart of the community, allowing residents to enjoy the convenience of cafes, restaurants, retail stores and schools just minutes away from home.
With a brand new public park and resident's oasis garden, you can indulge in these apartments where everything is at your doorstep! Granville Place allows for a profusion of natural light to reduce the use of artificial lighting and encourages a sustainable lifestyle.
5. The Retreat Precinct in Lidcombe, Sydney
The Retreat Lidcombe is Sydney's newest five-star sanctuary, surrounded by shopping centres, schools, universities and stunning recreational facilities. Completed with a lushly landscaped 3000sqm central podium garden, open parklands and BBQ facilities, the Celeste structure brings the community together.
The property is situated amongst Sydney Olympic Park's world-class sporting, dining, entertainment and retail venues, enabling residents to enjoy an active lifestyle and achieve a sense of neighbourhood.
Australia leads Green Building Boom
Did you know that Australia dominates the world's green building sector as a leader in the art and science of green building?
The World Green Building Trends 2018 SmartMarket report has shown that Australia sets the standard as the leading country in the world's sustainable building sector. The global green building trend indicates increasing demand for new eco-friendly infrastructures that reduce your energy cost and consumption, and improve liveability for present and future generations.
Australian developers prove that green architecture and sustainable building design such as concrete floors that absorb thermal energy, energy efficient window placements and solar energy are highly effective in achieving sustainability. We are finally working towards reducing our environmental impact! 37 per cent of Australia's office space is now Green Star certified, and the country's renewable development revolution will only continue to grow from here!
Conclusion
Sustainable apartments are truly driving the future of urban living. They offer a heap of benefits to residents, the community, and our planet. With the definite rise in apartment dwellings and the need to protect the environment, sustainable apartments offer an excellent solution!
Liviti is committed to going green and developing sustainable properties that are not only beautifully innovative and artistic but also thriving and flourishing with life.
So next time you are looking for a new space to call home, GO GREEN, and CONTACT US for sustainable apartment options!